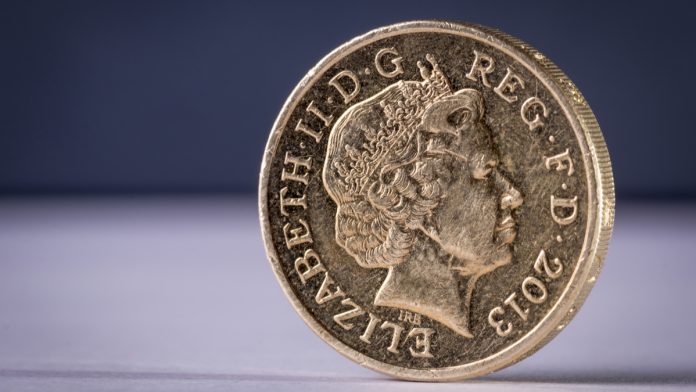 Pound (GBP) holds most of Wednesday's Brexit inspired gains
Rishi Sunak announces further fiscal stimulus to boost economy
Retail sales & PMI data due to show a slight slowing in growth
Euro (EUR) looks to PMI data for clues as to the stability of the economic recovery
The Pound Euro (GBP/EUR) exchange rate is treading on Friday. The pair settled marginally lower on Thursday -0.1% at €1.1070 after surging 1.3% on Wednesday. At 05:15 UTC, GBP/EUR trades flat at €1.1071.
The Pound held most of its Brexit inspired gains from earlier in the week as the UK and the EU decided to get back round the negotiating table in an attempt to hammer out a post Brexit trade deal.
Whilst Brexit has for a change, underpinned the Pound, covid continues to drag on demand for sterling. Chancellor Rishi Sunak was forced to offer billion more in financial support on Thursday to support businesses struggling to survive with a resurging covid. The second wave looks certain to derail the fragile economic recovery. His announcement came after borrowing in the first half of the financial year is already six times higher than before the pandemic at £209 billion.
UK retail sales figures will be in focus. Analysts are expecting retail sales to have shown resilience in September, increasing +0.5% month on month just down from +0.8% in August but still a solid reading.
Manufacturing & service sector activity pmi data is also due today and will provide further clues as to the health of the UK economy. Both sectors are expected to show a slow down in the rate of growth in October.
Euro investors will also be looking closely at PMI data. Both France and Germany revealed a marked slowdown in the service sector activity back in September. The contraction in the sector is expected to deepen again in October, particularly in France with the PMI forecast to slump to 46.8, whereby 50 separates expansion from contraction.
Meanwhile the manufacturing sector, which has showed more resilience over pandemic and in the recovery is expected to show growth slowing, but activity remaining in expansionary territory.
---