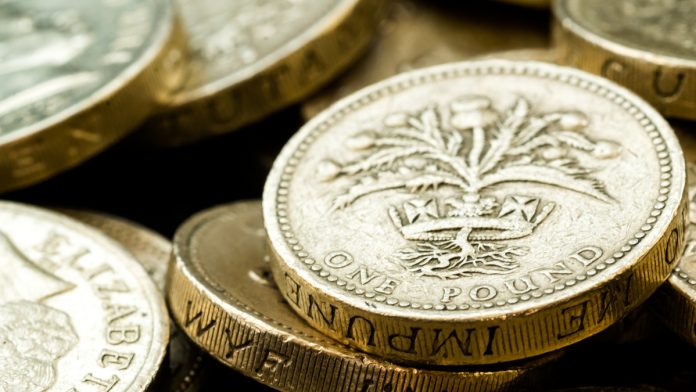 Pound (GBP) rises with UK GDP in focus
Households dip into savings at a record rate
Euro (EUR) slipped despite German CPI rising
Eurozone inflation data is due
The Pound Euro (GBP/EUR) exchange rate is rising for a second straight session. The pair rose 0.25% in the previous session, settling on Thursday at €1.1605 and trading in a range between €1.1564 – €1.1616. At 05:35 UTC, GBP/EUR trades +0.05% at €1.1610.
Drifted high yesterday against the euro that fell against the US dollar amid an increasingly gloomy outlook for the UK economy. Data showed that UK households with your record £3.8 billion pounds from savings, largest outflow of savings since records started 25 years ago, reflecting the struggles that households face amid the cost of living crisis.
Attention will now turn to UK GDP data which is expected to show that the UK economy grew at 0.1% quarter on quarter in the first quarter of the year. Stronger than forecast growth could help boost the pound.
The euro slipped in the previous despite German inflation rising by more than expected in May after falling by more than expected in May. German consumer prices raised to 6.4% year on year up from 6.1% in the previous month, boosted by a rise in transport prices after the government reduced its subsidy on tickets for buses and trains.  The expectation had been for an increase in inflation to 6.3%.
The increase in inflation in Germany after news of much lower inflation in Spain. Spain has now become the first of the major eurozone economies to record annual price growth below the ECB's 2% target in almost two years.
Looking ahead, eurozone inflation is due today and is expected to show that it continued to cool in June to 5.6% year on year, down from 6.1%. However, core inflation which strips out more volatile items such as food and fuel is expected to rise to 5.5% up from 5.3%.
The data comes after hawkish comments from ECB president Christine Lagarde across the week at the ECB central bankers annual conference.
---