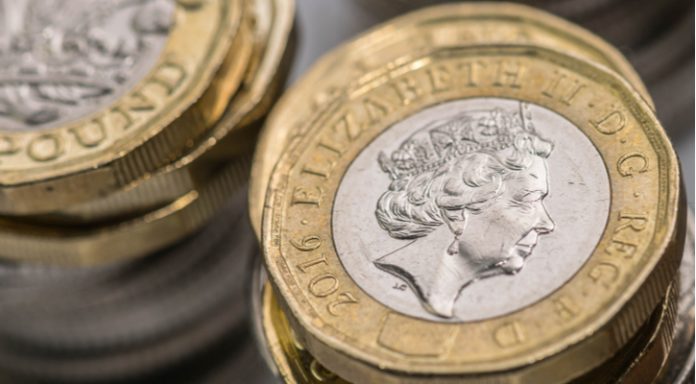 Pound (GBP) rises after two days of decline
UK GDP stalls at 0% in February
Euro (EUR) falls as ECB could slow pace of hikes
EZ industrial output is due
The Pound Euro (GBP/EUR) exchange rate is after two days of decline. The pair fell -0.25% in the previous session, settling on Wednesday at €1.1354, after trading in a range between €1.1331 – €1.1391. At 08:45 UTC, GBP/EUR trades +0.1% at €1.1365.
The pound is pushing higher despite data from the Office of National Statistics showing that the UK economy stalled in February. GDP was 0% month on month in February after growing 0.4% on a monthly basis in January.
The data showed that strikes by civil servants and teachers held back growth in the second month of the year. Output in the educational sector fell by 1.7%, which was the largest contributor to services output falling. Analysts believe that had it not been for industrial action, then the UK could have seen modest positive GDP growth in February.
There is still a risk that the UK economy contracted over the first quarter of 2023. However, this wouldn't be a technical recession which is to grow some exit growth as GDP actually rose 0.1% in the final quarter of last year.
The data comes as inflation remains in double digits and after Bank of England Governor Andrew Bailey played down the risk a banking-wide crisis, potentially paving the way for further rate hikes.
The euro is edging lower as investors start to price in the possibility that the European Central Bank will raise interest rates by 25 basis points in may after six straight meetings of 50 basis point rate hike.
One inflation remains high; uncertainty is also high up to last months financial sector volatility. The ECB considers that the peak in rate hikes is now in sight and is considering smaller rate hikes in the final mile. ECB interest rate is currently at 3%, which is the level stop restricts growth.
Attention now turns to eurozone industrial output, which is expected to rise 1% month on month, up from 0.7% growth.
---