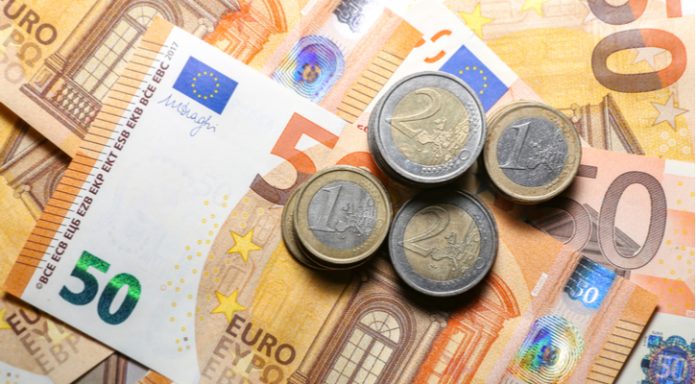 Pound (GBP) falls as consumer borrowing rises
BoE rate announcement next week
Euro (EUR) rises after GDP data impresses
Eurozone inflation hits a record high
The Pound Euro (GBP/EUR) exchange rate is falling after five days of gains. The pair rose 0.3% on Thursday settling at €1.1942, after trading in a range between €1.1897 – €1.1985. At 08:45 UTC, GBP/EUR trades -0.4% at €1.1890.
The pound is falling lower after data revealed that British consumer borrowing rose in June at its fastest pace in over a year. The data showed that households borrowed more on credit cards as the cost of living crisis ramped up. The number of mortgage approvals also fell to the lowest level in two years.
The data comes as inflation in the UK rose to a 40-year high and is expected to continue rising to around 11% as the Bank of England is set to decide whether to raise interest rates again next week and if so whether to hike rates by 25 basis points or 50 basis points.
The UK central bank has hiked rates across the past six meetings. However, growth is slowing rapidly and fears are growing that the BoE could tip the UKA into a recession by hiking rates too far.
The euro is rising after data showed that the eurozone economy grew by more than expected in the second quarter of the year. Eurozone Q2 GDP rose by 0.7% quarter on quarter, up from 0.2% growth in the first quarter and ahead of forecasts of 0.6%.
The stronger than forecast growth comes as inflation also rose to a record high of 8.9% year on year in July, up from 8.6% in June.
10 states within the eurozone posted inflation growth of double digits including Spain, Greece, Cyprus and the Netherlands among others.
The data will put pressure on the European Central Bank to keep hiking interest rates and raises the likelihood of economic activity slowing into a recession in the coming months.
---