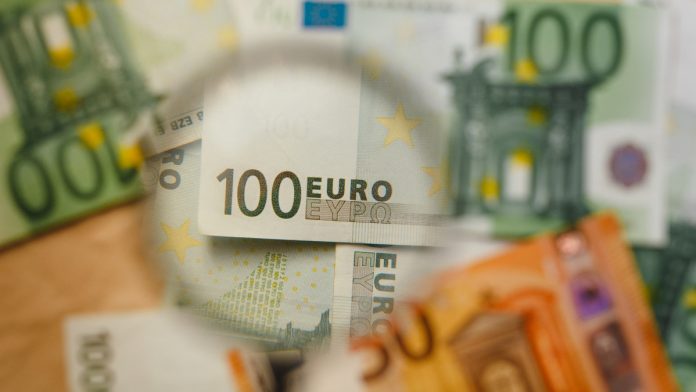 Pound (GBP) steadies after losses yesterday
UK house prices rise modestly
Euro (EUR) looks to inflation data
ECB hiked rates by 25 basis points last week
The Pound Euro (GBP/EUR) exchange rate is edging higher after losses in the previous session. The pair rose +0.37% in the previous week, settling on Monday at €1.1578 and trading in a range between €1.1580 – €1.1631. At 06:35 UTC, GBP/EUR trades +0.09% at €1.1588.
The pound fell in the previous session, extending losses into a third week as investors digested a modest uptick in home prices and looked ahead to the Bank of England interest rate decision on Thursday.
Asking prices for UK homes rose 0.4% in September compared to a year earlier however, this was just a modest increase after falling 1.9% in the previous month. The data adds to evidence showing that the UK housing market has come under pressure as the BoE raises interest rates, making mortgages more expensive.
There is no high impacting UK economic data today the markets are looking ahead to Thursday's BoE rate announcement, with analysts at Citibank saying it expects the central bank to raise interest rates by 25 basis points before halting its rate hiking cycle. However, they added that there was also an outside chance of a pause this week.
Meanwhile, the euro is looking ahead to inflation data today, which is expected to confirm that consumer prices held steady at 5.3% year on year in August, unchanged from September. On a monthly basis, the data is expected to confirm that the inflation rate rose 0.6% after falling 0.1% in July.  Meanwhile, core inflation is expected to confirm a cooling to 5.3% down from 5.5%. This is the second reading so it does tend to be less market-moving than the preliminary data.
The figures come after the ECB hiked interest rates by 25 basis points last week The market is convinced that was the last rate hike from the ECB in this hiking cycle. However, ECB speakers yesterday were mixed in their views. While ECB official De Guindos said that the worst of underlying inflation has passed, policymaker Kazimir said that another rate hike can't be ruled out.
---