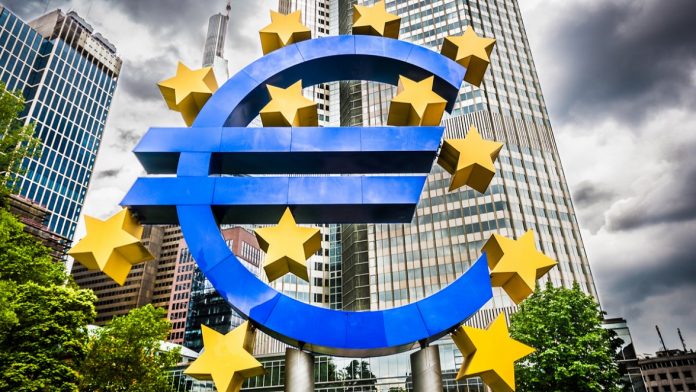 Pound (GBP) rose despite GDP falling -0.5%
BoE may not hike in September
Euro (EUR) looks to ECB rate decision
Decision is still very much up in the air
The Pound Euro (GBP/EUR) exchange rate is falling, giving back gains from the previous session. The pair fell -0.27% yesterday, settling on Wednesday at €1.1638 and trading in a range between €1.1585 – €1.1644. At 06:35 UTC, GBP/EUR trades -0.15% at €1.1624.
The euro is heading higher ahead of the ECB interest rate decision due later today. The decision comes after recent data from the region have been broadly worse than expected. Q2 GDP was downwardly revised to 0.1%, PMI data has pointed to the economy contracting, yet inflation remains 2.5 times the ECB's target.
At the start of September, traders were only pricing in a 20% probability of a 25 basis point rate hike by the ECB this month. That probability increased to 50/50 more recently before rising to over 70% this week on rumors that the ECB now expects inflation to remain above 3% next year.
ECB president Christine Lagarde gave away few clues as to what to expect at the September meeting in speeches this month. However, the Dutch governor Klass Knot said that he thought the markets were underestimating the likelihood of another interest rate hike.
The concern that policymakers have is that the eurozone economy is already showing signs of considerable weakening. There is a real risk that another hike could set the region into recession. However, with sticky inflation, the ECB is likely to consider that inflation isn't decelerating fast enough meaning that the risks of a rate hike are skewed to the upside.
The pound rose in the previous session against the euro but fell against the US dollar after UK GDP data showed that the UK economy contracted by more than expected In July.
GDP contracted 0.5% more than the 0.2% contraction forecast as wet weather in strikes held back activity across the service sector.
The weak data could give Bank of England policymakers reason to pause for thought in next week's monetary policy meeting. Expecting into recession to start of the fourth quarter, with GDP growth likely to fall short of the Bank of England's forecast quarter in quarter.
---