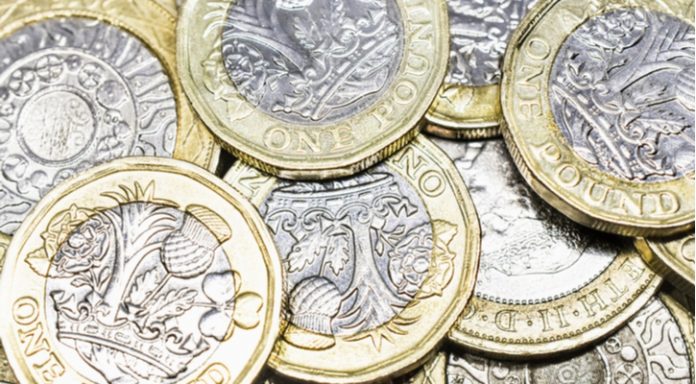 Pound (GBP) recovers from losses last week
UK jobs data due this week
Euro (EUR) questions whether the ECB will hike again
German inflation cools to 6.1%
The Pound Euro (GBP/EUR) exchange rate is rising, after losses last week. The pair fell -0.29%% in the previous week, settling on Friday at €1.1646 and trading in a range between €1.1625 – €1.1734. At 06:35 UTC, GBP/EUR trades +0.12% at €1.1668.
The pound fell against the euro and the US dollar last week after comments from Bank of England governor Andrew Bailey, who hinted that the UK central bank could be close to pausing interest rate hikes. His remarks came after a series of weaker economic data which suggests that the economy could be heading for a recession.
With this in mind, investors will be closely watching GDP data on Wednesday to see whether the July reading shows a contraction in the first month of the second half of the year.
Before the GDP data on Tuesday, labour market data will be under the spotlight as investors look for signs of a cool-down in the labour market. Expectations are for unemployment to take higher and for wage growth to cool.
Today, the UK economic calendar is quiet; however, the Bank of England chief economist Huw Pill is due to speak. Investors will watch his comments closely for clues over whether the Bank of England could pause rate hikes this month. Any dovish sounds could pull the pound lower.
The euro performed poorly against the US dollar last week but gained ground against the pound despite weak data, raising concerns over a recession within the block.
This week, the focus will be on the much-anticipated ECB meeting amid rising concerns over the health of Europe's largest economy, Germany, which has seen industrial production fall sharply in recent months.
At the July meeting, ECB president Christine Lagarde suggested that a hike in September was still in the balance. Her recent language has been slightly more hawkish, but she has kept her cards close to her chest. One more rate hike from the ECB could be possible, but the recent decline in economic data, which is now weighing on consumer confidence, points to Thursday's meeting being closed.
---