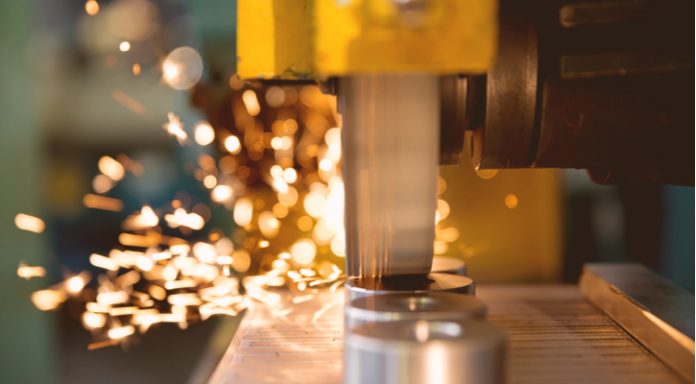 Pound (GBP) falls as manufacturing PMI is revised lower
The PMI fell to 47.9 from 49.3 in February
Euro (EUR) rises after manufacturing PMI was upwardly revised
The PMI was still a 4-month low
The Pound Euro (GBP/EUR) exchange rate is falling after gains across last week. The pair rose 0.11% in the previous week, settling on Friday at €1.1374, after trading in a range between €1.1324 – €1.1404. At 10:45 UTC, GBP/EUR trades -0.11% at €1.1364
The pound is heading lower after the UK manufacturing PMI final reading was downwardly revised, indicating that the sector contracted at a faster pace than initially expected. The manufacturing PMI was revised lower to 47.9 in March from 48 in the preliminary reading and down from 49.3 in February.
Delving deeper into the numbers, the data showed that while the sector contracted further, optimism within manufacturers started to improve as cost pressures and supply chain problems eased. The business optimism sub-section strengthened to a 13-month high, with almost 60% of manufacturers forecasting output to rise over the coming year.
New orders increased, but this was fractional and comes after 9 straight months of falling orders. The order book remains low overall.
There is no more high-impacting UK economic data due today. This week is a quiet week for UK economic data.
The euro is pushing higher after eurozone manufacturing activity is upwardly revised from the preliminary March reading. Even say the data shows that manufacturing equity fell to a four-month low last month with the PMI dropping to 47.3 from 48.5 in February. The figure 50 separates expansion from contraction. The preliminary March reading had shown a more depressed figure of 47.1.
Data suggests that the eurozone manufacturing sector remains in difficult waters with factories reporting a fall in demand for goods for the 11th straight month as costs remain high and consumer confidence low.
Manufacturing in Italy and Spain remained in expansionary territory and the German manufacturing PMI was revised upwards to 44.7 but this is still deep in contraction.
The data comes after Eurozone inflation data on Friday showed that inflation in the region cooled by more than expected in March year on year.
---