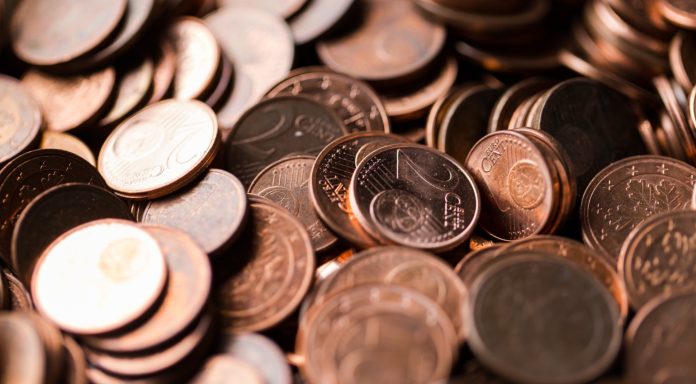 Pound (GBP) rises with UK GDP data due  

Q4 GDP is expected to be 0% 

Euro (EUR) falls ahead of inflation data  
Spanish inflation halved to 3.3% 
The Pound Euro (GBP/EUR) exchange rate is for a second straight session. The pair rose 0.04% yesterday, settling on Tuesday at €1.1355, after trading in a range between €1.1324 – €1.1394. At 05:45 UTC, GBP/EUR trades +0.11% at €1.1367.  
The pound is pushing higher amid an upbeat market mood and as investors weigh up whether the Bank of England will raise interest rates at the coming meeting. With inflation still in double digits the central bank could have few alternatives. That said there is a division within the central bank over whether they should raise rates again after such a steep cycle of tightening.
Earlier in the week BoE Governor Andrew Bailey said that the central bank could need to hike again.
Today attention will be on the UK GDP data which is expected to confirm that the UK economy stalled in the final three months of 2022 with 0% growth. This is the final reading so doesn't tend to be as market moving as preliminary readings.
While the economy stalled at the end of last year, the outlook for the economy this year has improved slightly.
The euro fell yesterday after Spanish and German inflation cooled in March. Spanish inflation almost halved to 3.3% year on year, down from 6% in February. Meanwhile German inflation cooled to 7.4% down from 8.7% year on year. This was slightly up from the 7.3% that analysts forecast.
Today, eurozone inflation will be in focus. Expectations are for eurozone inflation to cool to 7.1% year on year in March, down from 8.5% in February as gas prices fall. However, core CPI which strips out more volatile items such as food and fuel, is actually expected to rise to 5.7% up from 5.6% in February.
The stickier core inflation is likely to keep the European Central Bank on track to keep raising interest rates in order to tame inflation. ECB policymakers have hinted towards further rate hikes.
---