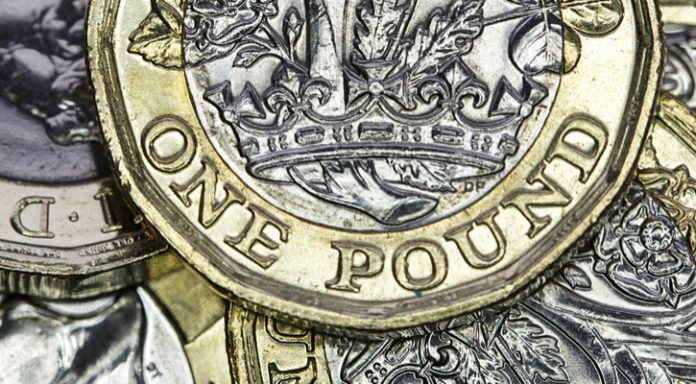 Pound (GBP) looks to UK labour market figures
Strong wage growth could raise inflationary pressures
Euro (EUR) fell after the EC downwardly revised inflation projections
Eurozone GDP data is due
The Pound Euro (GBP/EUR) exchange rate is falling after gains yesterday. The pair rose 0.28% at the start of the week, settling on Monday at €1.1318, after trading in a range between €1.1266- €1.1335. At 05:45 UTC, GBP/EUR trades -0.08% at €1.1309.
The pound rose in the previous session as investors looked eagerly ahead to a busy week for macroeconomic releases and digested an industry report which indicated that employers expect to raise wages further.
A survey released by the Chartered Institute of personal development showed that 55% of we creatures planned to raise base variable pay in order to attract and retain staff in the UK's tight labour market.
The survey was released ahead of UK labour market data which is expected to shame that the unemployment rate held steady at 3.7% and that average earnings, excluding bonuses, raise to 6.5% in the three months to December up from 6.4% the previous month. This figure highlights the inflationary challenges that the Bank of England is facing as it struggles to bring inflation back towards the 2% target rate.
Inflation in the UK is ticking slowly lower. However, wage increases could slow the process further or even be detrimental to the battle against inflation should the UK enter a wage inflation spiral.
The euro slipped lower after the European Commission upwardly revised its growth forecasts for 2023 and downwardly revised its inflation forecasts. The EC now expects the eurozone to grow 0.9% this year this was upwardly revised from 0.3% in November last year. The upward revision comes as gas prices fall, inflation trends lower, and the labour market remains resilient.
Meanwhile, the inflation projection was lowered to 5.6% in 2023, down from 6.1% just a few months earlier.
Today attention will turn to Eurozone GDP data which is expected to show that the economy avoided a contraction in Q4 2022 and confirm the 0.1% growth QoQ. A strong reading could help boost the euro.
---