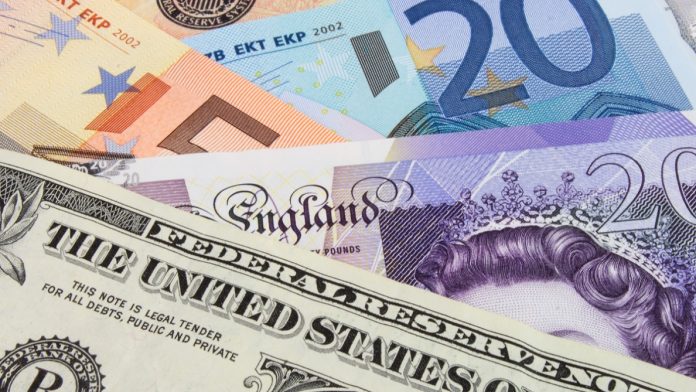 Pound (GBP) looks to inflation data
Hot inflation could lift BoE rate hike expectations
Euro (EUR) rises after German investor sentiment improves
Eurozone inflation is due
The Pound Euro (GBP/EUR) exchange rate is edging higher after losses in the previous session. The pair fell -0.4% yesterday, settling at €1.1500 after trading in a range between €1.1453 – €1.1575 across the session. At 08:45 UTC, GBP/EUR trades +0.04% at €1.1503.
The pound fell yesterday as investors continued digesting recent developments in Westminster and reassessed the outlook for the UK economy as well as the next moves from the Bank of England.
BoE Governor Andrew Bailey had said that the central bank may need to raise rates more aggressively in light of the Chancellor's mini-budget. However, since the new Chancellor Hunt scrapped most of those measures, the BoE may not need to hike rates so aggressively, pulling the price lower.
Today attention is turning to the release of inflation data. UK consumer prices are expected to rise to 10% year on year after, slipping cooling to 9.9% annually in August. Inflation is expected to peak around these levels before falling into next year.
There is no BoE monetary policy meeting in October. However, there is one in November. The BoE raised rates by 50 basis points in September.
The euro gained after data showed that German economic sentiment was not as pessimistic as feared. The ZEW investor sentiment index rose slightly in October to -59.2, up from -61.9 in September. Analysts had been expecting a decline to a record low of -66.
Price support announced for gas and electricity appear to be helping sentiment. Whilst this support hasn't yet come into effect, the prospect of support is helping investor sentiment slightly.
Today sees the release of Eurozone inflation data, which is expected to show that inflation rose to 10%, a record high in September, up from 9.1% in August. The data comes ahead of the European Central Bank meeting next week, where policymakers could agree to another 75 basis point hike.
---