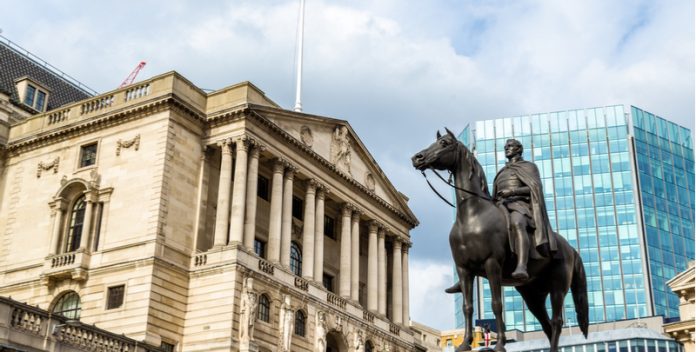 Pound (GBP) extends recovery after stronger GDP
Confidence returning after BoE support
Euro (EUR) falls after French inflation dips
Eurozone inflation data is due
The Pound Euro (GBP/EUR) exchange rate is rising for a second straight session. The pair settled +1.2% higher yesterday at €1.1321 after trading in a range between €1.1133 – €1.1341 across the session. At 08:45 UTC, GBP/EUR trades +0.46% at €1.1373. The pair is set to rise 2% across the week
The pound rises after better-than-expected economic growth in the second quarter. In the April to June quarter, the economy grew 0.2% quarter on quarter, upwardly revised from -0.1% contraction.
The unexpected growth means that the UK economy isn't yet in recession, although it is still likely to tip into recession with negative growth expected in the third and fourth quarters of the year.
The rise of the pound means that it is now trading roughly where it was before Chancellor Kwasi Kwarteng's mini-budget which unleashed turmoil into the financial markets. This is thanks to much stronger yield support after the BoE stepped into the gilt market to stabilize it.
Furthermore, BoE chief economist Huw Pil said earlier in the week hinted at a significant policy move from the BoE in November, lifting sterling
This week has seen extreme volatility in the pound, and there are reports surfacing that Liz Truss is coming under pressure from her own party to U-turn on the new measures, but so far, she has stood strong, refusing to move an inch.
The euro trades lower after a surprise weakening in French inflation. The consumer price index cooled in the eurozone's second-largest economy in September to 6.2% annually, down from 6.6%. This comes after German inflation data yesterday jumped to a 70-year high of 10.9% annually.
The diverging picture for inflation highlights the challenges that the European Central Bank has ahead of its next policy meeting in October.
Looking ahead, eurozone-wide inflation is expected to rise to 9.7% year on year, up from 9.1% and a new record high. H
---