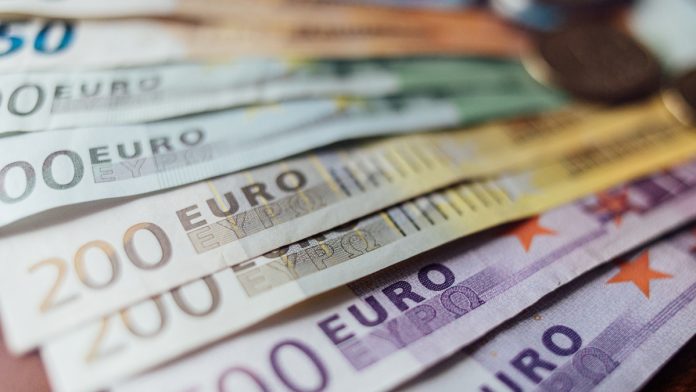 Pound (GBP) falls as confidence in PM falls
Concerns over UK economy remain
Euro (EUR) falls despite record EZ inflation
German retail sales, EZ manufacturing PMI data due
The Pound Euro (GBP/EUR) exchange rate is holding steady after rising in the previous session. The pair settled +0.12% on Tuesday, at €1.1747 after trading in a range between €1.1726 – €1.1782. At 05:45 UTC, GBP/EUR trades -0.01% at €1.1746.
The pound rose versus the euro but fell versus the stronger USD yesterday. Data revealed that credit card borrowing surged to its highest level since 2005. This could reflect the cost of living squeeze that households are facing. According to the Bank of England data, card borrowing was up 11.6% compared to April 2021.
Looking ahead, the manufacturing activity data is expected to confirm the initial reading of 54.6, which is down slightly from 55.8 in April. Any further weakness in the figure could hurt demand for the pound.
The euro fell yesterday as the EU approved the ban of around 90% of Russian oil imports. The deal has been modified in order to bring Hungary onside, which had been holding the deal up. The deal sent oil prices to the highest level in two months. This will inevitably mean higher inflation across the bloc and slower growth.
Eurozone inflation jumped to another record high in May, climbing to 8.1% year on year, up from 7.4% in April and coming in well ahead of forecasts of 7.7% amid surging food and fuel prices.
Rising prices come as the European Central Bank has adopted a more hawkish position in recent weeks, with a 25 basis point rate hike now expected as soon as July.
Looking ahead, economic data will remain in focus with the release of German retail sales, which are expected to be flat in April at 0% after falling by -0.1% month on month in March. Disappointing sales could be a reflection of changing consumer habits as prices rise.
In addition to German retail sales, Eurozone unemployment data and manufacturing PMI data, in addition to a speech by Christine Lagarde, could all direct the euro.
---