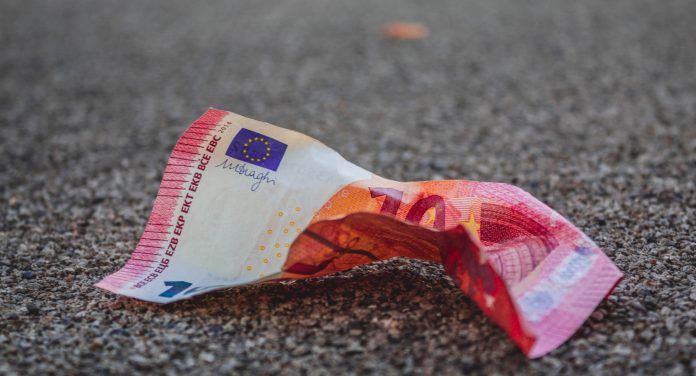 Hryvnia rebounds securing small gains
Risk-off sentiment lingers
Germany's services sector growth stumbles
EU money markets see 30 BPS rate hike by December
The Hryvnia Euro (UAH/EUR) exchange scored small gains on Thursday as risk-off sentiment lingers. The pair advanced 0.46% yesterday, settling at €0.02992, towards the high of the day.  At 08:05 UTC AM, UAH/EUR trades slightly up 0.12% at €0.03011.
Germany's services sector failed to benefit from the lifting of COVID restrictions and unexpectedly fell to 55.8 in February down from 56.5 in January. The survey also revealed a dark outlook for Mark as the uncertainty over the Ukraine crisis will storm the Euro-zone economies.
Elsewhere, the Eurozone futures markets are now pricing in 95% probability of a 30 basis points rate hike by the European Central Bank (ECB) by December.
The threat of rising energy prices along with supply distribution concerns will put a lid on risk appetite which will be in lower demand.
The main stock indices in Germany along with major European indices tracked the Russia – Ukraine conflict and resumed trading lower. At the close in Frankfurt, the DAX30 index tumbled 1.50% to close near the multi-month low.
Moving forward, widespread risk-off sentiment is expected to persist as the markets brace for a very uncertain weekend amid the ongoing Russia – Ukraine conflict.
---