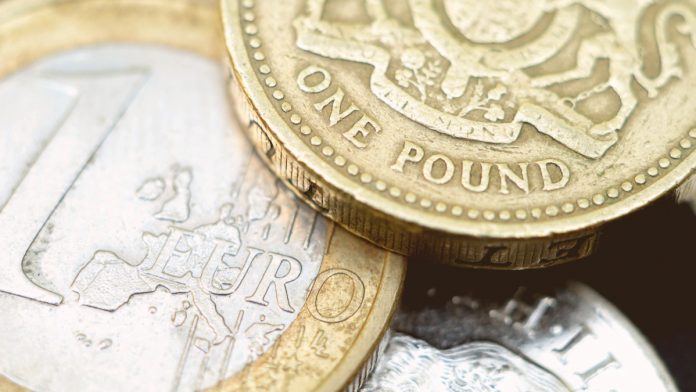 Pound (GBP) falls despite rate hike
BoE hiked rates to 0.5%
Euro (EUR)  surges even as ECB kept rates on hold
Christine Lagarde adopted a more hawkish stance
The Pound Euro (GBP/EUR) exchange rate is moving lower, extending the deep sell off in the previous session. The pair lost -1.01% on Wednesday, settling at €1.1883 towards the low of the da. At 05:45 UTC, GBP/EUR trades -0.16% at €1.1864. The pair is on track to lose 1.35% across the week.
As expected, the Bank of England raised interest rates by 25 basis points to 0.5%. This was the second interest rate hike by the bank in the space of two months. Policy makers voted 5-4 to hike by 25 basis points with the minority (4) voting for a 50 basis point interest rate hike. This was a more hawkish than expected vote by the bank.
The move by the bank is an attempt to bring surging inflation under control. Inflation in the UK reached 5.4% in December and is expected to continue rising to 7.25% in April. Surging inflation will restrict consumer spending, a key pillar to the UK's service sector dominant economy. Reduced consumer spending is expected to bring the growth rate to just 1%.
The central bank also voted unanimously to not re-invest any of the £875 billion of government bonds that it has purchased in the quantitative easing.
The euro bounded pushed higher versus the weaker pound despite the ECB sticking to the plan. The ECB, as expected, didn't hike interest rates or make changes to monetary policy. It did slightly adjust its statement dropping guidance that rates would be kept unchanged in 2022. It also re-iterated the plan of a step-by-step reduction is bond purchases over the next nine months.
The announcement from the ECB comes as the rate of inflation in the eurozone hit 5.1% in January a record high. However, following the rate announcement, Christine Lagarde, President of the ECB in the press conference was significantly more hawkish acknowledging that the risks to inflation outlook are tilted to the upside. Lagarde has also opened the door to a speeding up of the asset purchase reduction.
---