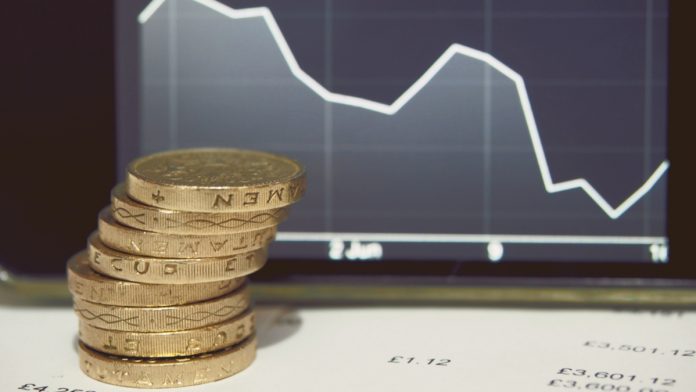 Pound (GBP) extends losses
UK economy expanded 4.8% in Q2
Euro (EUR) steady after strong gains on Thursday
Eurozone economic calendar quiet today
The Pound Euro (GBP/EUR) exchange rate is extending losses on Friday. The pair settled -0.4% lower on Thursday at €1.1768. At 05:45 UTC, GBP/EUR trades -0.06% at €1.1760. The pair is set to lose -0.27% across the week after three consecutive weeks of gains.
The Pound slipped in the previous session despite strong GDP growth in the second quarter. The latest GDP report from the Office of National Statistics showed that the UK economy bounced back firmly in the April – June period. Q2 GDP jumped 4.8%, up from a -1.6% contraction in the first quarter of the year.
In June the monthly GDP rose 1%, ahead of the 0.8% forecast, after the first full month of indoor service in the hospitality sector.
The UK economy is now 4.4% smaller compared to the last quarter of 2019 before COVID struck. However, separate data published on Thursday consumer spending on cards in the week ending August 5th is at 99% of its pre-pandemic levels.
There is no high impacting economic data to due today. Investors will continue monitoring the COVID situation in the UK as cases top 33,000 on Thursday.
The Euro rose in the previous session despite lackuster industrial production. The European statistics agency reported that industrial output by a larger than forecast contracted -0.3% month on month in June, analysts had been expecting -0.2% decrease. The easing of lockdown restrictions has boosted demand, however supply chain disruptions are acting as a strong headwind for the sector.
There is no high impacting data due from the Eurozone today so the Euro could trade within a familiar range.
Looking ahead Eurozone GDP data for the second quarter will be in focus on Tuesday August 17th. This is the second reading so is not usually as market moving as the first. Analysts are expecting Q2 GDP to confirm 2% growth.
---