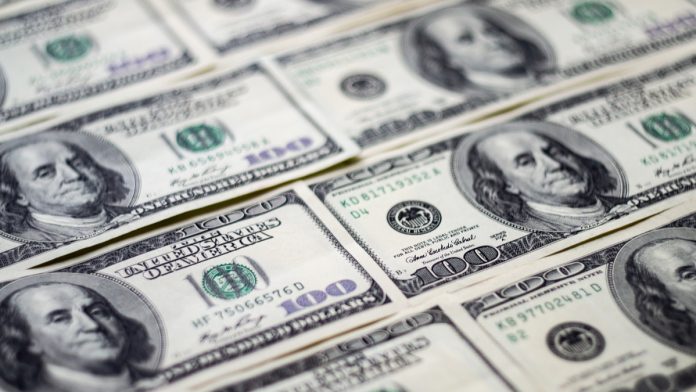 Euro (EUR) rises after German exports unexpectedly rose in December
EZ data earlier this week was less encouraging
US Dollar (USD) slides after Elon Musk's Bitcoin bet
US JOLTS job openings in focus
The Euro US Dollar (EUR/USD) exchange rate is advancing on Tuesday after a flat start to the week. The pair settled with neither losses or gains at US$1.2042 on Monday in a fairly muted session. At 09:15 UTC, EUR/USD trades +0.4% at US$1.2098.
The Euro advancing thanks mainly to a weaker US Dollar and the continued recovery in German exports in December. The country's exports rose 0.1% at the end of 2020, this was better than the 0.5% decrease forecast by analysts.
The data comes following disappointing German industrial production figures for December. The data revealed that German industrial output failed to grow for the first time in eight months at the end of 2020. The figures add to mounting evidence that the Eurozone's largest economy is being weakened by the resurgence of covid. Output slowed to 0%, weaker than the 0.3% gowth that economists expected.
Eurozone Sentix investor confidence also came up short of expectations, unexpectedly weakening in February.  The slow pace of the covid vaccine rollout was blamed for weighing on confidence and exposing bureaucratic deficits in the region.
Attention will continue to focus on the vaccine rollout amid growing fears that a slow deployment of the vaccine could see economic weakness spread from the first quarter of 2021 to the second quarter.
The US Dollar is slipping lower on Tuesday trading near its weekly low after Elon Musk's $1.5 billion Bitcoin investment was interpreted as a vote of no confidence in the US currency amid loose fiscal and monetary policy.
Joe Biden's $1.9 trillion covid stimulus package is likely to pass through Congress shortly.
Looking ahead the US economic calendar sees US JOLTS job openings for December. However, following from Friday's non farm payroll numbers this data already feels out of date.
On Friday the US Labour Department's closely watched jobs report revealed that 49,000 jobs were created in the US in January. This was short of forecasts. However, the unemployment rate did improve to 6.3%.
---