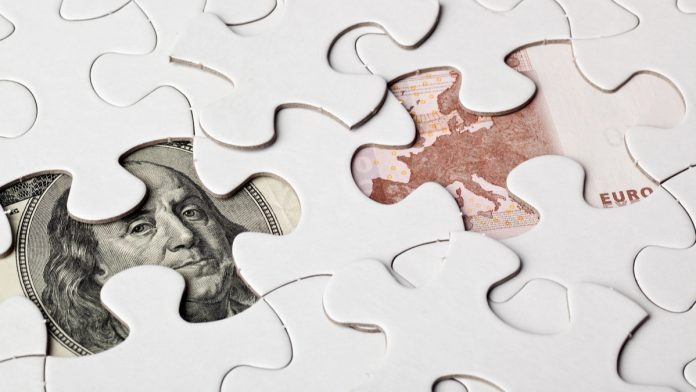 EUR/USD continues the bullish stance for the seventh session in a row, though the pace has slowed. At the time of writing, one euro buys 1.2297 US dollars, up 0.02% as of 7:50 AM UTC. The price is retreating from session highs, and it may flash red by the end of the day. The pair broke above 1.2300 for the first time since mid-April 2018.
The US dollar is losing ground amid a lower interest in the safe-haven, as the massive $2.3 trillion stimulus package approved by US Congress has driven the risk appetite. The interest in riskier assets is also boosted by hopes that 2021 will be a better year in terms of economic recovery.
Meanwhile, the European Union agreed yesterday to a massive investment deal with China. It will give European businesses greater access to Asia's largest market. The two sides shook hands despite criticism of China's record on human rights.
The agreement was first negotiated in 2014 but was put on the shelf up until recently. Still, it will enter force no earlier than the first half of 2022.
European Commission President Ursula von der Leyen tweeted:
"We are open for business but we are attached to reciprocity, level playing field & values. Today, the EU & China concluded in principle negotiations on an investment agreement."
Last week, the EU had finally secured a trade deal with the UK after months of fierce debates. The deal was approved by European governments and passed the British parliament on Wednesday.
ECB Might Raise Interest Rate if Needed
The euro might also react to comments made by Bundesbank President Jens Weidmann, who warned that the European Central Bank might increase the interest rates when needed. He said that European governments forced to raise public debt to help their economies during the COVID crisis should not expect the central bank to maintain low rates forever.
Weidmann, who is a member of the ECB's Governing Council, told media:
"We will not take into consideration sovereign debt servicing costs if price stability mandates higher interest rates. In their own interest, governments should prepare for a rise in interest rates and not pretend that their debt burden can be serviced easily."
---