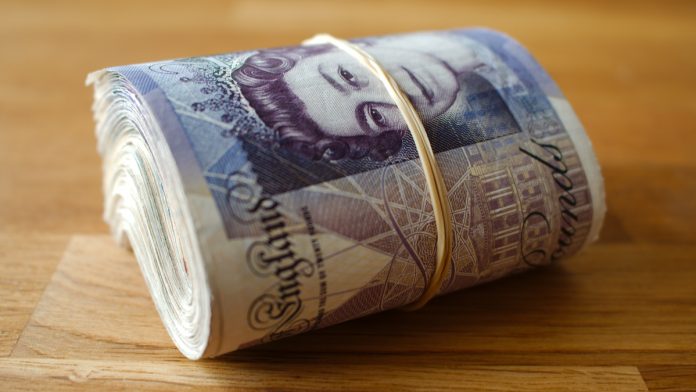 GBP/EUR is somewhat bullish during the last trading day of 2020, though the pair is departing from session highs. At the time of writing, one British pound buys 1.1084 euro, up 0.02% as of 6:50 AM UTC. The price is moving sideways on larger timeframes. The pair has lost over 6% so far this year, as the pound has been under pressure amid the pandemic and the Brexit transition period. The UK saw the highest death toll in Europe.
On Thursday, the sterling has strengthened after the UK became the first country to approve the COVID vaccine developed by British AstraZeneca and Oxford University. The government led by Prime Minister Boris Johnson has already ordered 100 million doses. Previously, the UK green-lighted the vaccine produced by Pfizer, though this one is more expensive and more difficult to store and distribute.
Health secretary Matt Hancock said the UK would start the roll-out of AstraZeneca's vaccine on January 4. He told BBC:
"We've got enough of this vaccine on order to vaccinate the whole population. […] By the spring, enough people will be protected to allow us to exit the pandemic."
AstraZeneca said that it expects its vaccine to work against the new COVID strain as well. The new variant might be behind the worsening of the pandemic. Johnson said yesterday that the government has no choice than to impose tougher restrictions on parts of England. He urged people to stay at home on New Year's Eve.
The sterling also reacted positively to the UK parliament's approval of Johnson's Brexit trade deal with the EU. Both sides said they looked to start a new chapter of relations. The PM told parliament:
"Brexit is not an end but a beginning. The responsibility now rests with all of us to make the best use of the powers that we regain, the tools that we've taken back into our hands."
On the other side, the EU shook hands with China for a massive investment deal that will give the bloc access to Asia's largest market. The deal reflects the EU's interest in China's economic opportunities despite the country's negative record on human rights. The deal may enter into force in early 2022.
---