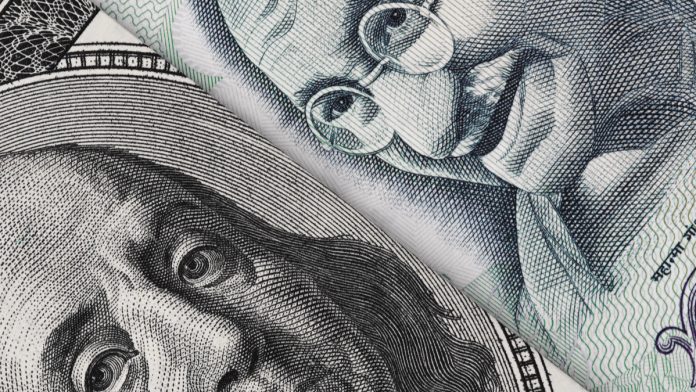 USD/INR is in the hands of bears on Wednesday, as the pair cannot bounce back given the high pressure on the US dollar. The price is about to test a strong support level at 72.900. If it breaks below the support line, it will update the lowest level since February. At the time of writing, the US dollar buys 73.222 Indian rupees, down 0.23% as of 10:35 AM UTC.
The American currency has been under pressure since US President Donald Trump signed a massive stimulus package in the weekend. Besides the $900 billion COVID relief bill previously voted by Congress, the incumbent president signed an additional $1.4 trillion spending bill to fund federal agencies. The combined $2.3 trillion package has boosted appetite for risk assets and currencies of developing economies such as India. This reflects in the increase in rupee and India's stock market, with Nifty 50 surging to the highest on record.
The USD Index, which tracks the greenback against six other currencies, fell 0.25% to 89.692, which is the lowest since April 2018.
Investors are optimistic about the global economy, hoping that the COVID vaccines would gradually end lockdowns. This lessens the demand for the safe-haven dollar.
US Reports First Case Involving New COVID Strain
The American currency is also under pressure amid fears that a new COVID strain first detected in the UK could trigger a resurgence of the pandemic. The first case of the new variant in the US was confirmed on Tuesday in Colorado. The new strain is potentially 70% more infectious than the common coronavirus causing COVID-19. Interestingly, the infected man, who is in his 20s, hasn't traveled abroad.
Colorado Governor Jared Polis said:
"There is a lot we don't know about this new Covid-19 variant, but scientists in the United Kingdom are warning the world that it is significantly more contagious. The health and safety of Coloradans is our top priority and we will closely monitor this case, as well as all COVID-19 indicators, very closely."
Preliminary analysis suggests that the new strain might be the cause of the current spike in cases observed in the UK, and the same might happen in the US soon. The new strain, called SARS-CoV-2 VUI 202012/01, might have been circulating unobserved, the Centers for Disease Control (CDC) said earlier this month.
---