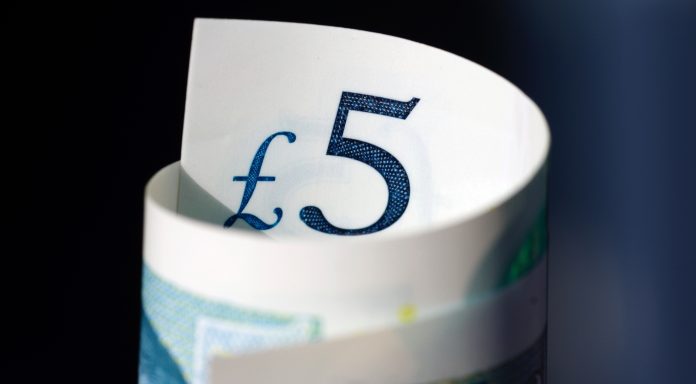 GBP/EUR is moving sideways on Wednesday. At the time of writing, one British pound buys 1.1023 euro, down 0.01% as of 6:40 AM UTC. The price has been moving on a horizontal line since Monday.
Britain and the European Union secured a post-Brexit trade agreement last week. Yesterday, EU governments approved the trade deal, according to German Foreign Minister Heiko Maas. He said:
"I am pleased that all EU 27 have given approval. By joining forces, we have succeeded in preventing a chaotic turn of the year."
The deal maintains the UK's zero-tariff and zero-quota access to the bloc's single market.
The EU's approval is a formality before the provisional application of the deal from January 1. The European Parliament will ratify it by the end of February.
UK Prime Minister is expected to hold a speech and say that Britain will be able to trade with the EU while maintaining sovereignty. He will say:
"Those of us who campaigned for Britain to leave the EU never sought a rupture with our closest neighbours. What we sought was not a rupture but a resolution, a resolution of the old and vexed question of Britain's political relations with Europe, which bedevilled our post-War history."
Market participants expressed concerns that the deal doesn't cover services, which account for 80% of the British economy.
Britain Reports Another Record Number of Daily Cases
Meanwhile, the UK continues to struggle with a rapid spread of the coronavirus. Yesterday, Britain reported over 53,000 cases, which is by far the highest daily figure since the pandemic started in March. The surge in cases might have to do with the new COVID strain. Johnson has reportedly approved placing more UK regions into tier 4 lockdown. Ministers plan to impose strict restrictions on parts of southwest England and Cumbria.
A recent study concluded that the new COVID strain doesn't cause more severe illness compared to the current form of the coronavirus, even though it can spread more rapidly. The study reads:
"Preliminary results from the cohort study found no statistically significant difference in hospitalisation and 28-day case fatality between cases with the variant and wild-type comparator cases."
---