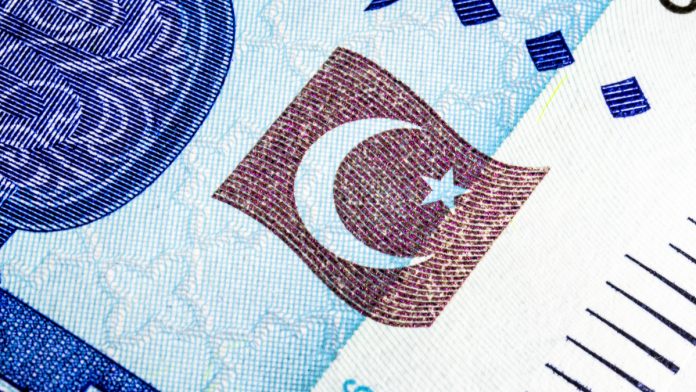 USD/PKR is bullish on Tuesday, despite a weakening US dollar. At the time of writing, one US dollar buys 160.600 Pakistani rupees, up 0.19% as of 11:50 AM UTC. The pair touched a session high at 160.650. The exchange rate is controlled by the National Bank of Pakistan, which is why the pair is ascending despite a weakening greenback. The pair has moved sideways in December so far.
The USD Index, which monitors the American currency in pair with six other currencies, has dropped by 0.35% to 89.953. The dollar loses ground against majors as US President Donald Trump signed a massive $2.3 trillion stimulus bill that fuels interest in risk assets. Still, the rupee cannot leverage the situation.
A recent report by Pakistan government's Finance Division, titled Economic and Outlook and published every month, concluded that the economy was improving in December.
However, investors are concerned about Pakistan's economy even though the country has managed to subdue the second wave of the pandemic. As per the IPSOS December survey about consumer confidence, 77% of the Pakistanis expressed worries about the country's direction, and 70% were worried about their financial future. Also, 83% of workers were concerned about their jobs.
2020 has been a very difficult year for Pakistan, which had to face the COVID pandemic and impose lockdown measures. The developing country is already under a mountain of debt and is in the list of countries under a bailout plan by the International Monetary Fund (IMF).
Recently, Pakistani media reported that China had sought more guarantees before approving a 6 billion loan for the Main Line-1 railway project as part of the China-Pakistan Economic Corridor (CPEC). However, on Monday, China referred to the report as baseless and said that it was not backing away from its financial commitments to the CPEC projects. Chinese Foreign Ministry spokesperson Zhao Lijian denied reports that Asia's largest economy was backing away from its promises to Pakistan because of corruption and militant's attacks. He said:
"I would also like to stress that against the global economic recession, China's input in the Belt and Road Initiative (BRI) including the CPEC has not reduced but rather increased against the odds."
---