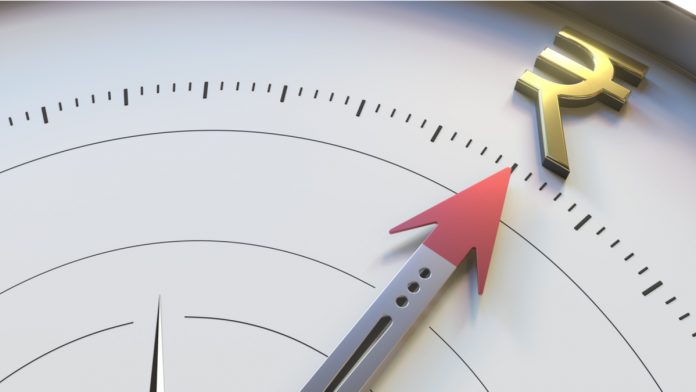 The US dollar continues to decline against the Indian rupee, as investors anticipate a robust economic rebound next year that is expected to benefit emerging market economies like India. The greenback used to act as a safe haven during the COVID crisis, and the second round of stimulus approved by US President Donald Trump is fueling the interest in risk assets.
At the time of writing, one US dollar buys 73.375 Indian rupees, down 0.23% as of 11:00 AM UTC. Earlier today, the USD/INR pair touched the lowest level since the end of October.
The USD Index, which tracks the American currency against a basket of six other currencies, fell 0.34% to 89.963.
Besides a weakening dollar, the rupee benefited from the Reserve Bank of India (RBI) reiterating its 4% inflation target, which seems to cap any further easing, considering that inflation is now at about 7%.
The risk appetite was also supported by the House of Representatives' recent vote endorsing the request of Trump to increase the size of direct payments to households as part of the new relief package from $600 to $2,000. The Senate will have the last word, but it's dominated by Republicans, and it's unclear whether it will back the proposal.
The Indian currency is benefiting from an improvement of the economic outlook, as the country has managed to stop the acceleration of the coronavirus for now. The positive outlook from various rating agencies boosted foreign inflows, which helped the stock market surge to a record high on Tuesday. The NSE Nifty 50 index rose 0.57%, and the S&P BSE Sensex has gained 0.6%. Both indexes updated their all-time highs. Private-sector lenders have been the biggest gainers so far, with HDFC Bank and ICICI Bank being the top performers.
Recently, a survey conducted by the Federation of Indian Chambers of Commerce & Industry (FICCI) and Dhruva Advisors found out that Indian companies notice improvement on many fronts despite their struggle with the impact of the pandemic. FICCI said:
"Nearly 50 percent of the companies have reported that they have seen an increase in their order books and about 40 percent have said that their exports have increased. In the August 2020 survey, the corresponding figures were 44 percent and 30 percent, respectively."
---