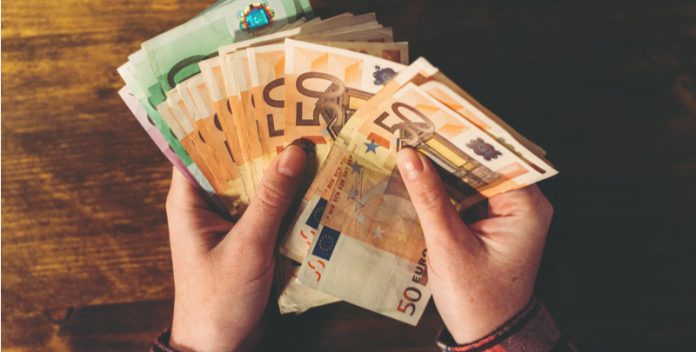 EUR/USD continues its bullish stance on Tuesday, as the greenback is under pressure amid focus on risk assets after US President Donald Trump signed a massive stimulus bill worth $2.3 trillion. At the time of writing, one euro buys 1.2243 US dollars, up 0.24% as of 7:05 AM UTC.
The dollar has weakened amid an increase in risk appetite. The interest for risk assets is driven by the stimulus package endorsed by Trump. Also, the US House of Representatives approved Trump's request to increase stimulus checks from $600 to $2,000. On top of this, investors favor riskier assets amid the launch of the vaccination campaign in the US and Europe.
Meanwhile, the euro has been supported by optimism surrounding the Brexit trade deal announced last week. Even though investors are worried that the deal doesn't touch upon the dominant services sector, the agreement is better than a no-deal outcome that could have been damaging for the European economy, which also has to deal with the impact of the pandemic.
Ambassadors of EU governments in Brussels approved yesterday the provisional application from January 1, 2021, of the Brexit trade deal secured last week. Sebastian Fischer, the spokesman for the German EU Presidency, commented:
"EU Ambassadors have unanimously approved the provisional application of the EU-UK Trade and Cooperation Agreement as of January 1, 2021."
He added that the deal would be approved later today by all 27 European governments by 14:00 GMT.
EU, China to Strike Investment Deal
After securing a post-Brexit trade agreement with Britain, the EU is about to strike a massive investment deal with China, which will give European businesses better access to the Chinese market. Talks started in 2014, but the real progress showed up only recently. Officials familiar with the matter said that the current deal would see China opening up its manufacturing sectors to European companies, along with construction, advertising, telecoms, and transport, among others.
A senior EU official stated:
"We get much better market access and the protection of our investments in China. Better market access is something we have been working for many years, and the Chinese have made quite a big step towards us."
Meanwhile, the relationship between China and the US continues to be very tense.
---