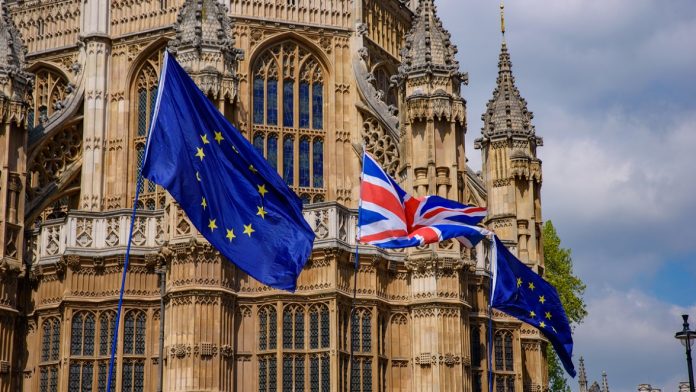 GBP/EUR is extending gains on Christmas Eve amid hopes that a Brexit trade deal is just around the corner. One British pound buys 1.1102 euro as of 6:10 AM UTC, up 0.30%. The pair continues the uptrend that took off on Monday, recovering from the losses incurred at the end of last week.
The sterling maintains the bullish stance as investors are optimistic that a no-deal scenario will be avoided. A senior EU diplomat reportedly said that a trade deal between Britain and the European bloc was imminent and could be inked as early as later today. The diplomat, who spoke with Reuters on condition of anonymity, said that European states would have to approve a provisional application of the Brexit trade deal with effect from January 1.
Another source told CNN that the deal might be announced tonight. A senior source said that the UK cabinet was briefed on trade talks. Negotiations on the legal text would continue until tomorrow morning.
European Commission spokesman Eric Mamer tweeted right after midnight:
"Work will continue throughout the night. Grabbing some sleep is recommended to all Brexit-watchers at this point. It will hopefully be an early start tomorrow morning…"
The deal document is said to be about 2,000 pages long. The lawmakers on both sides have to approve it by December 31.
UK Updates Record High of Daily COVID Cases
Meanwhile, the pound's bullishness is capped by the worsening pandemic. On Wednesday, the UK reported a record 39,237 new coronavirus infections and a further 744 deaths.
Health minister Matt Hancock said yesterday that more regions in England would see tighter restrictions in an effort to reduce the spread of the new strain referred to as B.1.1.7.
Besides this new strain, a third variant of the coronavirus was confirmed yesterday. Hancock said that the third strain is related to South Africa and is potentially even more infectious. Last week, South Africa reported a new mutation of the COVID virus. Hancock told reporters:
"Thanks to the impressive genomic capability of the South Africans, we've detected two cases of another new variant of coronavirus here in the UK."
The health minister also revealed that AstraZeneca was seeking UK approval for its COVID vaccine, and is closer to getting the nod from health regulators.
---