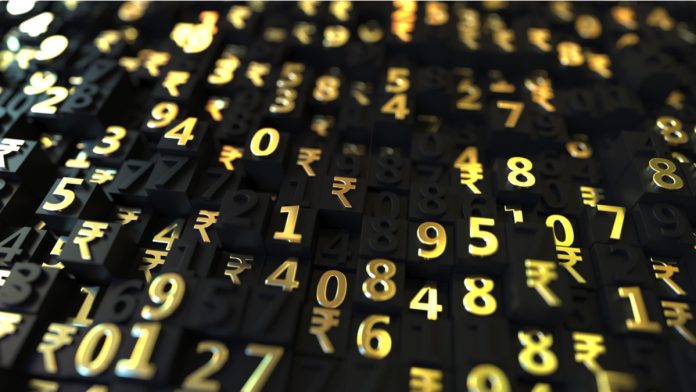 GBP/INR is extending losses in early trading on Thursday, after declining by 0.27% yesterday. The price has broken below the support line of an uptrend that started at the beginning of the month. The next support is at around 98.000. At the time of writing, one British pound buys 98.217 Indian rupees, down 0.14% as of 7:40 AM UTC.
The rupee is increasing amid a general bullish sentiment in the Asia Pacific led by China's economic recovery. China, one of India's important trade partners, has managed to contain the virus and open its economy to pre-COVID levels in a time when the US and Europe are introducing new restrictive measures. Previously, the UK imposed a national lockdown in England, which is still effective as of today.
India itself is experiencing a rapid decline in the number of coronavirus cases, which allows it to make plans on opening and stimulating the economy. However, the Reserve Bank of India (RBI) has very few tools to support the slowing economic growth amid fears of stagflation, as the inflation level has surpassed the central bank's upper target for several months in a row.
Investors More Optimistic About Post-Trump Era
The sentiment for Asian markets has improved significantly after Joe Biden won in the US election, with many investors hoping that he would find consensus with Chinese leaders to tighten the trade relationship after Trump deteriorated ties with Beijing.
Asia-Pacific leaders gathered on Thursday for the Asia-Pacific Economic Cooperation (APEC) forum held virtually. They agreed that the global economy needed more open and multilateral trade, expressing hopes that Biden would show more engagement. Chinese President Xi Jinping rejected protectionism and stated that globalization was "irreversible." He said:
"China will remain committed to openness and cooperation, and adhere to multilateralism and the principle of extensive consultation, joint contribution and shared benefits."
India will benefit from the new circumstance even if it hasn't joined the Regional Comprehensive Economic Partnership (RCEP), the world's largest trade agreement in history signed this Sunday by China and 14 other countries.
Moody's and Goldman Sachs have recently improved their India outlook, expecting a smaller contraction in the current fiscal year compared to previous predictions, citing the latest government stimulus.
As for the pound, the British currency is in wait-and-see mode as the UK and the EU continue the Brexit talks in Brussels.
---