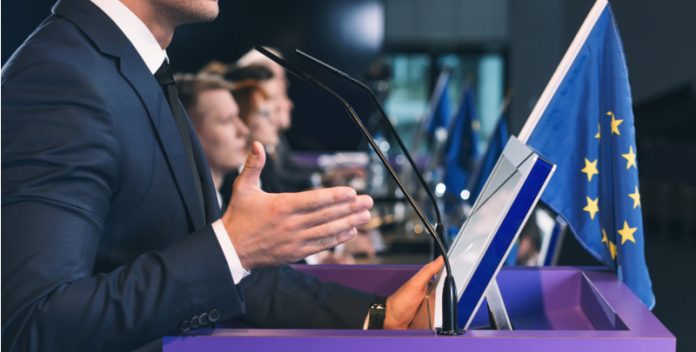 Pound (GBP) snaps two day winning streak as Brexit jitters set in (again)
EU leaders could put pressure on the UK at EU Leaders Summit
Euro (EUR) advancing ahead of EU Summit
Hopes additional fiscal stimulus will be agreed
The Pound Euro (GBP/EUR) exchange rate is heading southwards on Thursday, snapping a two day losing streak. The pair settled +0.3% higher ay €1.1193 in the previous session, approximately in the middle of the daily traded range. At 08:15 UTC, GBP/EUR trades -0.2% at €1.1173.
The Pound is under pressure on Brexit jitters. The clock continues to tick towards the soft deadline at the end of this week and there is still no trade deal agreement between the UK and the EU. Despite optimism earlier I the week that a deal will be ready by early next week, investors are getting nervous given the lack of recent positive headlines.
The EU could well ramp up pressure on the UK over Brexit as the leaders meet at a leaders EU Summit today and tomorrow. At the meeting, in addition to other issues, the leaders will look to address outstanding Brexit issues.
The Euro is advancing as investors look ahead to the EU Summit which begins later today. The Eurozone faces the risk of a double dip recession with a second wave of covid sweeping across the old continent. Consumer price inflation is already falling which is a concerning sign for the European Central Bank. The ECB is running an accommodative policy, whilst it does have room for more easing, a fiscal response is needed.
At the EU summit the leaders of the 27 nations will look to agree a budget. So far Poland and Hungary are blocking the adoption of a post-covid recovery fund and long-term budget. French officials have reportedly said that the leaders could push ahead with the deal without Hungary and Poland.
In addition to the EU Summit, ECB President Christine Lagarde is due to speak and could provide further cues. The ECB are broadly expected to ease monetary policy again in December.
---