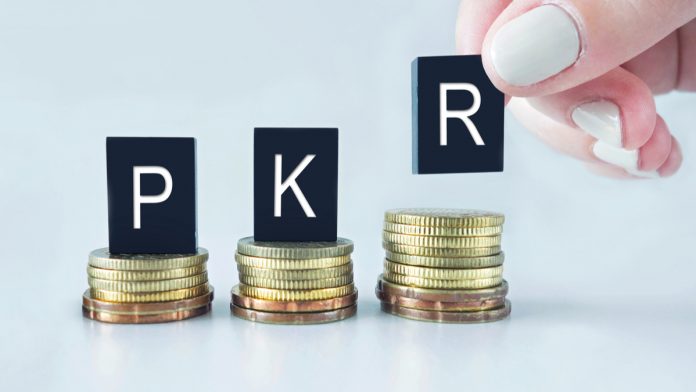 Pakistan Rupee (PKR) eases after rising on Wednesday
Biden edges ahead in US elections but Senate remains under Republicans
Federal Reserve rate decision in focus for US Dollar (USD)
Pakistan tax to GDP ratio falls
After falling in the previous session, the US Dollar Pakistan Rupee (USD/PKR) exchange rate is pushing marginally higher on Thursday. The pair settled on Wednesday -0.46% at 159.11, the low of the day and a level last seen back in early May. At 09:15 UTC, USD/PKR trades +0.2% at 159.39.
There is still no final winner in the US Presidential elections.  Joe Biden is ahead as counting continues. Former Vice President Joe Biden has secured 264 electoral college votes versus Trump's 214. Trump has launched numerous legal challenges in what is unsurprisingly turning out to be a messy election. Even so risk sentiment is rising as the market applauds the verdict so far.
With Joe Biden likely to take the White House but the Sensate remaining in the hands of the Republicans, political gridlock means that Joe Biden's planned tax hikes are unlikely to be passed. In the case that Trump wins no tax hikes are planned. This is win win for corporate America and is boosting risk appetite. US stock futures are rising which is undermining the safe haven US Dollar, which fell versus its major peers.
The Federal Reserve interest rate announcement is due later today. US data across the past month has been solid even as covid cases surge to record highs. Furthermore, the markets have been broadly steady. There is little reason for the Federal Reserve to make any changes this month, particularly given that all the attention is on the elections.
Pakistan data showed that Pakistan's tax to GDP ratio has fallen as Pakistan continues to fight against the spread of covid. Total revenue as a percentage of GDP has fallen to 3.2% in the first quarter of fiscal year 2021, down from 3.4% in the same quarter a year earlier. Meanwhile, Pakistan's tax revenue as a percentage of GDP stood at 2.5%, in the first quarter of FY21, down lightly from the previous year as tax revenue declined.
---