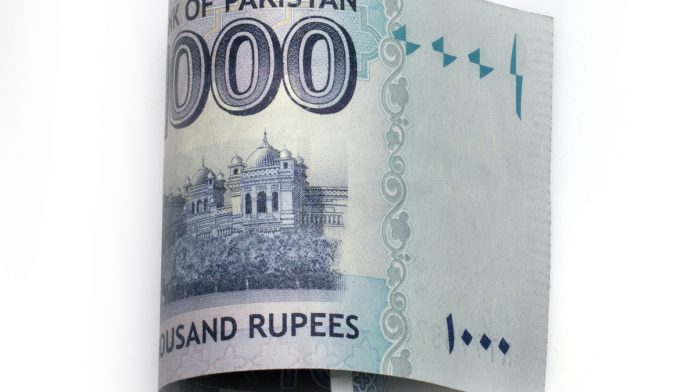 US Dollar (USD) looks cautiously ahead to Presidential live debate
US fiscal stimulus hopes rising
Pakistani Rupee (PKR) supported by strong equity market & failing oil
WTI drops on demand fears -0.5%
The US Dollar Pakistan Rupee (USD/PKR) exchange rate is treading water on Tuesday after strong gains in the previous session.  The pair settled on Monday 0.7% higher at 165.90. At 11:15 UTC, USD/PKR trades just a few points lower at 165.87. This is approximately in the middle of the daily traded range.
The market is trading cautiously ahead of the first US Presidential election live debate between Donald Trump and former Vice President Joe Biden. The debate comes as the number on deaths from coronavirus, worldwide hits 1 million.
The state of the economy, the handling of coronavirus, racial inequality and law are expected to be top of the agenda. Heading into the debate Biden is marginally ahead of Trump. According to opinion poll RealClearPolititcs Biden holds a 7 point lead over Trump. This equates to around a 60% probability of winning the election.
Investors will be keen to see whether this is still the case in the polls following the debate. A win by Biden is broadly seen as Dollar negative.
In addition to the debate, investors will also be watching for signs of progress towards a fiscal stimulus bill between the Democrats and Republics. On Monday evening, Democrat and House Speaker Nancy Pelosi put forward the Democrats $2.2 trillion dollar rescue package. It remains to be seen whether the Republicans will agree to it.
The Rupee is being supported by a strong performance in the domestic equity markets as they recover from a deep selloff in the previous session and by weaker oil prices.
West Texas Intermediate benchmark traded 0.5% lower as concerns over future demand overshadowed hopes of US economic stimulus.
With the number of coivd cases rising sharply in mid America and Europe demand fears are dominating. On the supply side OPEC has said it will adopt a tougher stance on producers who don't comply with output cuts.
---