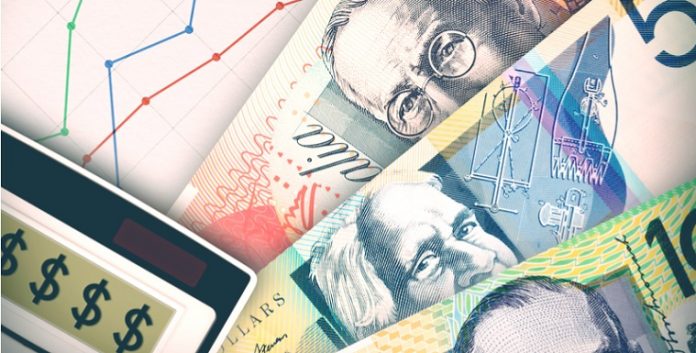 Pound (GBP) drops after consumer credit data paints a worrying picture for UK economy
Brexit optimism appeared premature, recent headlines are less hopeful that a deal is close
Australian Dollar (AUD) rallies as RBA not expected to cut rates until November rather than October
US Trump – Biden debate eyed for clues on China
The Pound Australian Dollar (GBP/AUD) exchange rate is declining on Tuesday snapping a six session winning streak. The pair settled on Monday 0.1% higher at 1.8146. At 010:15 UTC, GBP/AUD trades -0.5%% at 1.8063, the low of the day.
Concerns over a slowing economic recovery in the UK is dragging on the Pound. Data revealed that net borrowing in the UK fell to just £300 million in August according to the Bank of England. The annual growth rate was -3.9% the weakest level on record, as households in Britain cut back on both borrowing and repayments. These were both around 16% lower than pre-covid levels.
These figures highlight the waning appetite for borrowing. These figures were for August, before the further tightening restrictions were announced. The new covid restrictions, rising unemployment and the prospect of a no deal Brexit are dragging on sentiment and business investment. Analysts see dark clouds gathering on the horizons.
Adding to the Pound's woes, earlier Brexit optimism appeared to be premature, with more recent headlines suggesting that there is still significant distance between the UK and the EU. A trade isn't quite as close as markets were thinking earlier today.
Concerns that the Reserve Bank of Australian was considering cutting interest rates, possibly as soon as next month, had dragged on the Australian Dollar last week. Yesterday analysts at Westpac adjusted their interest rate expectations pushing out the cut from October to November. This offers some support to the Aussie Dollar. The rate cut is not considered to be as urgent as investors were pricing in.
With no Australian Dollar macro data due to be released today sentiment will drive the risk sensitive Aussie Dollar. Investors will look towards the Trump – Biden Presidential debate later today. Biden is considered by analysts to have a softer approach n China so should the debate show Biden holding the lead then the Australian Dollar, the China proxy, could advance.
---