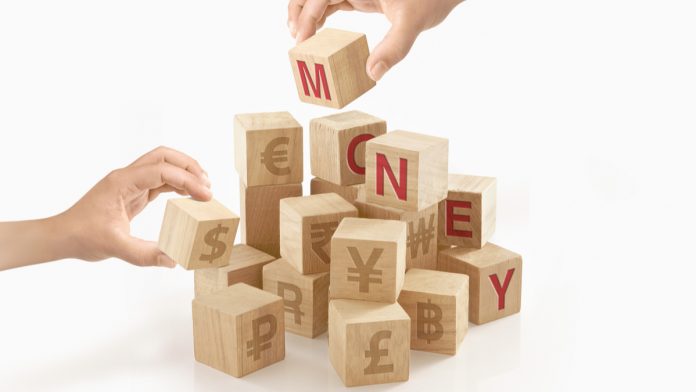 GBP/INR is ascending on Friday, but the pair is set to end the week way lower after a massive decline in the pound amid Brexit talks saga. At the time of writing, one British pound buys 94.333 Indian rupees, up 0.33% as of 7:00 AM UTC. Yesterday, the pair tumbled 1.34% during the sixth bearish session in a row. The price has broken below 94.000 for the first time since mid-July. It remains to be seen whether it can maintain the morning gains at this time.
The pound bounced back after finding strong support near 94.000. The sterling is also backed by the latest data suggesting Britain's economy continues to recover from the coronavirus crisis. Data from the Office for National Statistics (ONS) showed that the UK's gross domestic product (GDP) grew for a third consecutive month in July. The economy rose 6.6% from June, though economists anticipated growth of 6.7% in July.
Still, the GDP maintains 11.7% below its February level, before the coronavirus outbreak reached the UK.
ONS statistician Darren Morgan said:
"While it has continued steadily on the path towards recovery, the UK economy still has to make up nearly half of the GDP lost since the start of the pandemic."
Output in the dominant services sector fell short of expectations, as it rose 6.1% in July against the predicted 7.0%. However, growth in manufacturing and construction beat forecasts.
UK, EU Preparing for No-Deal Brexit
Larger timeframes suggest a weakening pound versus the Indian rupee as the UK might end up with a no-deal divorce with the European Union. The EU is reportedly preparing for a no-deal Brexit after Britain said it would break international law by overriding parts of the current Withdrawal Agreement treaty signed at the beginning of the year.
The government led by Prime Minister Boris Johnson argues that the move is meant to finally clarify ongoing divergences between the two sides. However, the decision to breach parts of the treaty led to a crisis less than four months before the official deadline.
Representatives of both sides met in London yesterday. EU chief negotiator Michel Barnier said that the EU was preparing for a no-deal Brexit. He commented:
"The UK has not engaged in a reciprocal way on fundamental EU principles and interests. Nobody should underestimate the practical, economic and social consequences of a 'no deal' scenario."
---