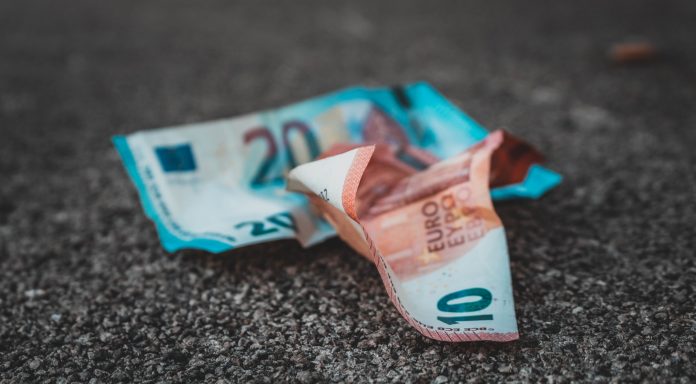 The euro is lower against the US dollar on Wednesday.
Federal Reserve minutes released Wednesday afternoon in Washington
Merkel warns Germany to pause lockdown easing amid more cases
EUR/USD reached 27-month high on Tuesday
EUR/USD was down by 30 pips (-0.25%) to 1.1900 as of 3pm GMT. The euro-dollar exchange rate has gained +0.49% this week.
The currency pair was little changed at the onset of trading in New York, having reached fresh 2-year highs yesterday.
EUR: Euro pulls back from multi-year highs
There seemed to be a little profit-taking move in the euro with no particular news driver in the run up to Federal Reserve minutes later today. The euro hit 27-month highs against the dollar, which fell to 2-year lows as judged by the dollar index. The euro is on course for its ninth consecutive weekly gain over the dollar and speculative positioning via futures and options is its most bullish ever on the euro. These two factors combined have some analysts calling the euro 'stretched'.
Without any market moving economic data, the coronavirus situation in Germany was weighing somewhat on the euro. For the first time since cases have been rising, German Chancellor Angela Merkel acknowledged the rising cases will mean a delay to further relaxing of virus restrictions in Germany and that translates to a slower economic recovery.
USD: Fed Minutes preview
Federal Reserve meeting minutes are released at 2pm ET. No significant change to the previous guidance is expected so the market impact should be minimal, however given the stretched positioning mentioned above, there is a chance market overreact to only small changes.
At the last meeting, the Fed left interest rates on hold and took a more optimistic view of the economy given the improving economic data. The minutes will reveal the extent of the concern among policymakers about the effect the rising coronavirus cases will have on the economic recovery. Any mention of new policy tools, specifically yield curve control could illicit another turn down in the dollar.
---