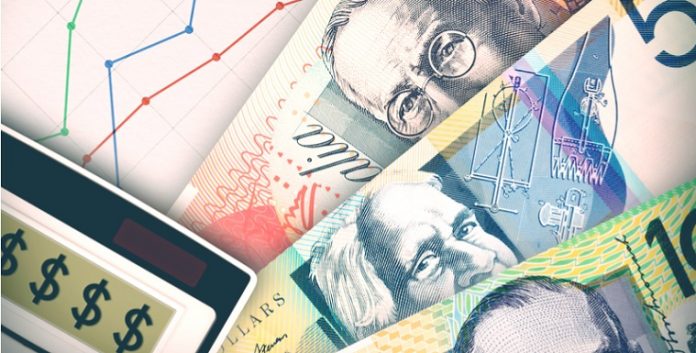 Pound (GBP) rises despite the UK experiencing its deepest economic contraction ever in Q2
GDP rebound in June was stronger than forecast at 8.7%
Australian Dollar (AUD) drops as confidence dives -9.5% following Melbourne lockdown
Australian labour market data in focus, unemployment expected to increase to 7.8%
The Pound Australian Dollar (GBP/AUD) exchange rate is gaining altitude on Wednesday, recouping small losses from the previous session. The pair settled on Tuesday -0.07% at 1.8264. At 08:15 UTC, GBP/AUD is attempting to push through the key 1.83 level.
The Pound is heading northwards even at the UK falls into its deepest ever recession. UK GDP recorded -20.4% decline quarter on quarter in the three months April – June as the coronavirus pandemic caused businesses to close and people to stay at home. Whilst this was marginally better than the -20.5% contraction forecast, it was almost ten times worse than the -2.2% decline experienced in the first three months of the year.
However, there was a silver lining in the data. GDP in June jumped +8.7% month on month as lockdown measures eased. This was above the 8% forecast and well ahead of May's 1.8% expansion. This more recent figure shows that the economic recovery in the UK is on the right track for now. Investors are focusing on the positives, boosting demand for the Pound.
The Australian Dollar is being dragged down by domestic data. Consumer confidence in Australia collapsed in August following the resurgence of coronavirus and stage 4 lockdown restrictions being imposed on Melbourne.
The Westpac sentiment index plunged -9.5% to 79.5 this month, approaching the lows reached in April during the first nationwide covid-19 peak. The data indicated that anxieties were spreading beyond the state of Victoria with confidence in New South Wales, the country's most populous state, diving -15.5%.
Confidence is important because when morale drops, consumers spend less, which has a negative impact on the economy.
Looking ahead investors will focus on employment data which is due to be released on Tuesday morning local time. Expectations are for the unemployment rate to continue rising to 7.8%, up from 7.4%. Signs of weakness in the labour market could drag on the Aussie Dollar.
GBP Index Today - last 90 days
---