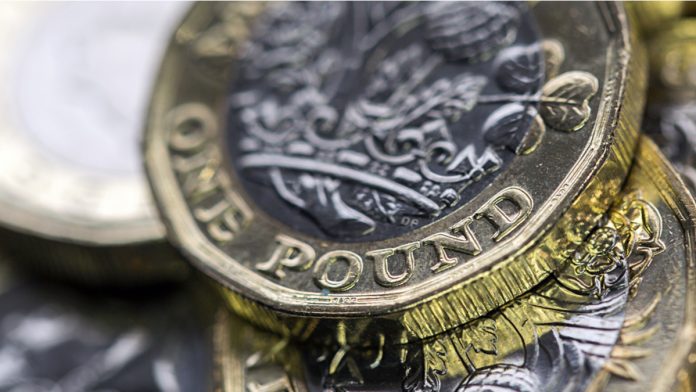 Pound (GBP) pushed higher after BoE upwardly revised GDP -9.5%
Brexit concerns surrounding the financial hub, the city of London are capping gains
Euro (EUR) traded broadly higher on Thursday after upbeat German factory orders
German industrial production in focus
The Pound Euro (GBP/EUR) exchange rate is extending gains for a second session. The pair settled on Thursday +0.15% at €1.1070, despite pushing as high at €1.1129 earlier in the session. At 05:15 UTC, GBP/EUR trades +0.1% at €1.1080.
Pound is hanging onto its Bank of England inspired gains versus the common currency. A less dovish than expected Bank of England and a steer away from negative interest rates, at least for now helped lift the Pound. The central bank noted that the economic recovery in the UK was less severe than initially feared with an upwardly revised contraction of -9.5% versus -14% forecast in May.
Brexit is keeping gains capped as Britain's' future access to European financial markets is starting to look particularly shaky as Brussels attempts to limit the activities which can be carried out in London. The centre of the argument is that of "the level playing field". This is whether Brussels considers UK financials rules to be fair.
Last month Brussels said that it wouldn't allow banks in London to sell financial services EU customers in a blow to the city of London. ING and PNB Paribas are just the latest firms to take jobs from London to mainland Europe.
These latest tensions highlight the financial hit that Brexit will bring and the job loses which will also be a result of the changes to the rules.
The Euro traded broadly higher versus its major peers in the previous session as economic data keeps adding to evidence that the Eurozone economic recovery is gaining moment.
Factory orders in Germany, the Eurozone's largest economy shot 27.9% higher in June a second straight month of gains and up significant from forecasts of 10%.
Today sees another full eurozone calendar with the focus on German trade data and industrial production. Investors will be looking closely at industrial production which is expected to expand solidly for another month. Analysts are forecasting production will increase 8.1%, adding to a 7.8% increase in May.
---