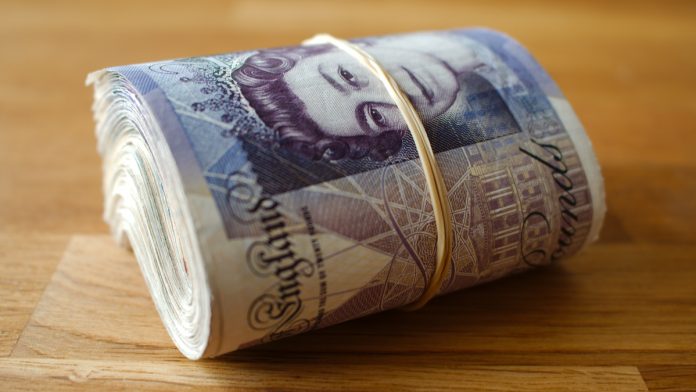 The British pound is lower against the Australian dollar on Thursday.
Bank of England raises forecasts for UK economy
UK interest rates on hold, negative rates 'in the toolbox'
China will take strong countermeasures on US visit to Taiwan
Aussie dollar advances before release of RBA monetary policy statement
GBP/AUD was down by 48 pips (-0.26%) to 1.8182 as of 4pm GMT.
The currency pair gave up good early gains that had taken it above 1.83 to end lower on the day. Yesterday the exchange rate fell just -0.1%. On the week, the pound is lower against the Aussie dollar
GBP: Bank of England saves UK banks from negative rates (for now)
The bank of England kept its main policy rate steady at a record low of 0.1% and raised its economic projects for the UK economy. Specifically UK CPI is expected to be 0.25% In 2020 (May Scenario: 0.6%), and 1.75% in 2021 (May Scenario: 0.5%). UK Unemployment has been dropped to 7.5% for 2020 (May Scenario: 8%) and to 6% in 2021 (May Scenario: 7%).
Traders initially reacted by sending the pound higher to the Bank of England's review into negative interest rates, which stated:
"At present, banks' balance sheets will be negatively affected by the period of severe economic disruption arising from Covid-19. And they have an important role to play in helping the U.K. economy recover by providing finance for individuals and companies. As a result, negative policy rates at this time could be less effective as a tool to stimulate the economy."
But later began selling the currency when Governor Andrew Bailey said in his press conference that negative rates are "in the toolbox" but other tools are preferred for now.
Negative interest rates exist in the Eurozone, Sweden, Switzerland and Japan – and it is an advatange to Sterling over the respective currencies that the UK has not gone down the same path because of the erosion of any yield advantage, small as it is at 0.1%.
The Australian dollar looked past more US – China tensions to edge higher on the day as traders looked forward to the official statement from the RBA's meeting this week. China has threatened to retaliate if the US Health Secretary travels to Taiwan as scheduled.
---