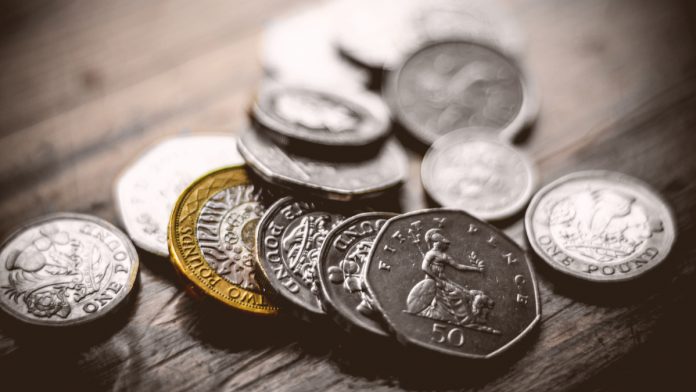 The British pound is higher against the euro on Thursday.
Bank of England concludes negative rates not best tool at this time
UK interest rates kept on hold at 0.1%
BOE raises 2020 & 2021 growth & inflation forecasts
German health minister warns general lockdown could be imposed again
GBP/EUR was higher by 30 pips (+0.10%) to 1.1081 as of 3pm GMT. This week the pound euro exchange rate is lower by -0.24%.
The currency pair jumped above 1.11 to make a new high for the week but later pared back the gains, slipping back below 1.11 again. Yesterday it fell -0.17%.
GBP: Pound jumps after BOE meeting
As expected, the Monetary Policy Committee held interest rates at 0.1% but more importantly the institution reached the conclusion that negative interest rates would not work well in the current environment.
Alongside the rate decision, the Bank of England released its quarterly inflation report, which raised forecasts for 2020 and 2021 from the last update in May thanks to improving economic data. The general conclusion appeared to be that the UK economic fallout from the pandemic would not be as severe but would last longer than previously thought. The better forecasts were also a boost to the pound.
EUR: German health minister warning
A modest recovery in the US dollar held the euro back from new highs above the 1.19 level, which seemed to reflect in other cross rates.
The German health minister warning that Europe's largest economy could be locked down nationally again if cases rise too high – was in contrast to previous statements from German politicians that seemed to imply local lockdowns would be enough to contain regional second waves.
Improved construction data, in Germany, which easily beat expectations but remains in contraction softened the blow slightly for the euro.
On the data Markit commented: "The PMI data suggest that the constructor sector is yet to escape from its recent slump, although there are some signs of improvement in the detail. The residential building sector looks to be more resilient to the troubles being caused by the COVID-19 pandemic, with housing activity returning to growth in July and helping to at least partially offset the subdued trends in both commercial and civil engineering activity."
---