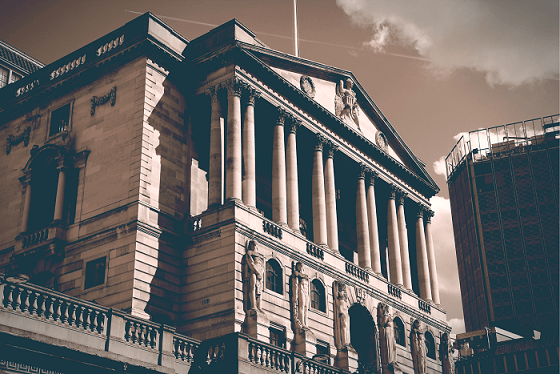 BoE is not expected to move on policy
More localised lockdowns and the government tapering support from the jobs retention scheme could see unemployment rise prompting a more dovish BoE
Euro retail sales return to pre-coronavirus levels
German factory orders in focus
The Pound Euro (GBP/EUR) exchange rate is edging cautiously higher on Thursday ahead of the Bank of England rate decision .The pair settled on Wednesday -0.2% at €1.1054, slightly off a 3 day low hit earlier in the session. At 05:15 UTC, GBP/EUR trades +0.05 % at €1.1058
The Pound traded lower in the previous session despite data showing that the dominant UK service sector grew at the fastest pace in 5 years as the coronavirus lockdown measures eased. According to IHS /Markit CIPS services PMI rose to 56.5 in July, up from 47.1 in June. However this was a touch short of the 56.6 that analysts had forecast. Furthermore, the employment sub-component showed weakness which unnerved investors.
Today full attention is on the Bank of England as they give the monetary policy announcement and update the quarterly inflation report. The broad expectation is that the BoE will keep rates on hold at the historic low of 0.1%. No changes are expected to the asset purchase programme either after £100 billion was added in June.

Data so far has been upbeat pointing towards the economic recovery gaining momentum. However, the outlook is also starting to cloud with more localised coronavirus lockdowns and concerns of a second wave growing.
Furthermore, as from this month the government will start tapering its support to the job retention scheme, meaning that the number of job losses are expected to start rising and unemployment could shoot sharply higher.
The risks are stacked to the downside and this could mean that the BoE adopt a more dovish stance. If they do the Pound could come under pressure.
The Euro push higher across the board in the previous session. Whilst the service sector PMI's mainly surprised to the downside, retail sales beat forecasts as consumers returned to the high street.
Retail sales across the bloc jumped back to pre-coronavirus levels in June. Clothing and footwear sales increased as did fuel. However online sales slipped after 4 months of gains. This suggests that the consumer is returning to the high street, as the recovery in the bloc continues.
German factory orders are now in focus for further clues over the progress of the economic recovery in the Eurozone's largest economy.
GBP Index Today - last 90 days
---