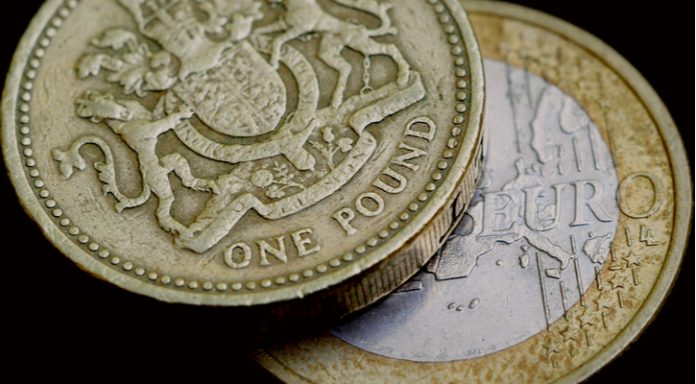 The lack of progress in Brexit talks drags on the Pound (GBP)
China warns over UK' s path to citizenship to Hong Kong resident
Euro (EUR) has surged across the week following EU recovery fund agreement.
Eurozone & German consumer sentiment data in focus
The Pound Euro exchange rate (GBP/EUR) is holding steady, consolidating losses. The pair settled -0.3% lower on Wednesday at €1.1009, after picking up from the session nadir of €1.0947. At 05:15 UTC, GBP/EUR trades +0.03% at €1.1011.
Geopolitical issues have weighed on the Pound this week. Firstly, Brexit talks appear to be going nowhere fast. The British government has reportedly considered calling off negotiations and is assuming that the UK will leave the EU with the unfavourable World Trade Organisation agreement. Meanwhile Brussels has warned that time is running out.
Brussels is increasingly concerned over the logistics of getting the deal into legal force before the end of the transition period and giving it sufficient time to be ratified.
Both EU chief negotiator Michel Barnier and his UK counterpart David Frost are expected to vent their frustration later today.
UK – China tensions are also a concern after China warns UK on citizenship to Hong Kong residents saying that it violates international law. The retaliation from China comes after US Secretary of State Mike Pompeo visited UK.
The UK economic calendar has been light this week. There is no high impacting data due to be released today. Investors will look ahead to UK retail sales and PMI numbers tomorrow.
The Euro has gone from strength to strength following the announcement of the EU recovery fund at the start of the week. On Wednesday, European Central Bank President Christine Lagarde expressed satisfaction at the deal agreement which is aimed at supporting those economies hardest hit by the coronavirus pandemic.
Investors will now look ahead to the release of German and Eurozone consumer confidence data for further clues as to the progress of the economic recovery. Analysts are expecting consumer confidence to continue improving in both the eurozone's largest economy and the region as a whole. This is important because a confident consumer tends to spend more boosting the economic recovery.
---