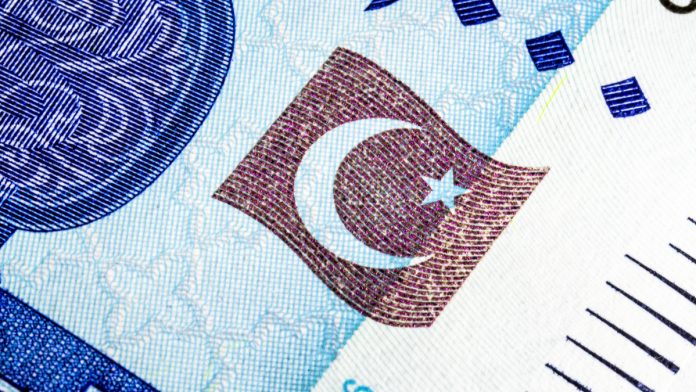 Pakistani Rupee (PKR) is under pressure despite a reboot in the Chinese Belt and Road project
US Dollar (USD) trades lower versus major peers as stimulus optimism overshadows a record rise in covid numbers
US consumer confidence in focus, analysts expect to see a rise in sentiment
Pakistani Rupee on track to lose -0.2% across the week
The US Dollar Pakistani Rupee (USD/PKR) exchange rate is edging higher for a second consecutive day. The pair settled +0.15% on Thursday at 167.37. At 09:15 UTC USD/PKR trades +0.1% at 167.50 close to its all-time high of 168.45.
The Pakistani Rupee remains under pressure despite an injection of life and funds into the Pakistan leg of the China Belt and Road Programme. $11 billion dollars' worth of projects have been signed in the last month, reigniting the infrastructure project which had been languishing since Prime Minister Imran Khan took office. The signed deals included a $7.2 billion project to revamp Pakistan's tired railways which date back to the colonial era. This is the largest deal to date.
The Chinese investment has been beneficial to the Pakistan economy, helping Pakistan out of an electricity crisis which meant that exporters couldn't meet orders and large cities were without electricity for most of the day.
The US Dollar is trading lower versus its major peers such as the Euro and the Pound amid a broadly upbeat mood in the market. Optimism surrounding additional government stimulus is overshadowing record coronavirus cases.
Next week the US Congress will meet to debate a rescue package as some US states re impose lockdown measures and strict social distancing rules.
The number of new daily coronavirus cases in the US reached a record 70,000 in the last 24 hours. Fears that rising covid numbers could undermine the economic recovery could underpin the safe haven US Dollar, capping losses.
Investors will now look ahead to US consumer confidence data. Analysts are expecting consumer confidence to rise to 79 in July, up from 78.1. Any sign of weakness in the figures could boost safe haven flows, lifting the greenback.
---