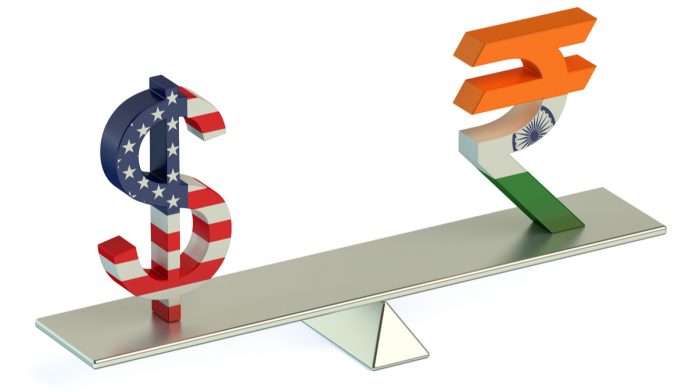 Indian Rupee (INR) lifted by upbeat mood in the market
As trust in China fades, India is standing out as a serious competitor to support global supply chains
Safe haven US Dollar (USD) slips on stimulus optimism
US consumer confidence data up next
The US Dollar Indian Rupee (INR/USD) exchange rate is trading lower on Friday, paring gains from the previous session. The pair settled on Thursday +0.1% at 75.18. Today at 11:15 UTC, USD/INR trades -0.25% at 74.98, the first time that it has traded below 75 in a week.
The Indian Rupee is trading on the front, supported by an upbeat mood in the broader market and following optimism that India could be well positioned to fill China's shoes as trust in China fades away.
A top economic advisor in the White House, Larry Kudlow, recognised that India could be a very attractive investment place, particularly given the slashing of corporate taxes by Finance Minister Nirmala Sitharaman last year. This had been a major barrier for foreign companies.
Recently big US firms such as Google, Facebook, Amazon and Walmart have announced investments into various Indian companies. This is supportive of the Indian economy and therefore of the Rupee.
This news overshadowed rising coronavirus statistics. Indian has now joined the US and Brazil with a grim 1 million coronavirus cases. Infections are spreading rapidly out of the cities into more rural towns and villages.
Risk appetite is climbing higher on optimism of further stimulus from governments across the globe. Next week US Congress will debate another rescue package. As risk sentiment rises investors buy into riskier assets such as stocks and into riskier currencies such as the Indian Rupee, whilst shunning the US Dollar.
The Indian stock market has also jumped with the Sensex closing up 1.5%. As foreign investors buy into Indian shares, this also boosts demand for the Rupee.
The safe haven US Dollar is heading lower versus its peers on the final day of trading as investors no longer seek its safe haven protection.
Investors will now look towards US consumer confidence data. Analysts are expecting to see a rise in confidence which could drag on the US Dollar.
---