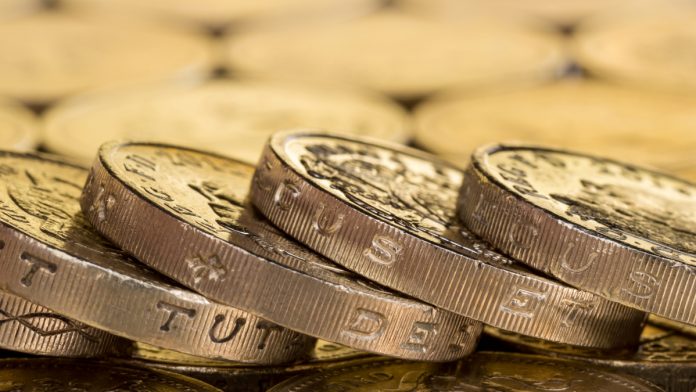 UK inflation posts unexpected pick up in June lifting the Pound (GBP)
Encouraging data comes after OBR warned of economic scars of coronavirus crisis
US Dollar (USD) extends losses on vaccine and data optimism
Rising coronavirus numbers are being overshadowed by positive news
The Pound US Dollar exchange rate (GBP/USD) ended the previous session flat at US$1.2551, after picking up from session lows of US$1.2479. At 06:15 UTC, GBP/USD trades +0.4% at US$1.2598.
UK inflation unexpectedly accelerated in June, boosted by the cost of clothing as the UK eased lockdown measures and reopened the economy. Consumer prices increased +0.6% month on month in June, up from a 0.5% increase in May and well ahead of 0.4% increase forecast.
Rising prices for clothes, footwear and in recreational activities showed that demand was picking up again. This was offset by falling costs of food, hotels and restaurants.
The upbeat data comes after the Budget of Office Responsibility warned yesterday that the UK economy could contract by -14% this year. The Treasury's independent forecaster also warned that unemployment could rise beyond levels see in the 1980's as the UK struggles along the road to economic recovery. The OBR'S forecasts came hit on the heels of UK GDP data which showed hat the UK economy was still 25% small than in February.
The US Dollar is edging lower across the board as investors sell out of the safe haven in search of riskier assets and currencies.
Vaccine news is once gain boosting optimism. US firm Moderna reported that its coronavirus vaccine trial produced a robust immune response in all 45 patients in its early stage human trial. The findings provide more promising data that the vaccine may give some protection against the coronavirus. Phase 3 of the study will begin later this month. Dr Anthony Fauci, the US's top infectious disease expert has often talked up Moderna's potential vaccine.
Risk appetite has surged as a vaccine is the only way for the global economy to bounce back to pre-coronavirus levels, making investors particularly sensitive to vaccine developments.
Whilst the US economic calendar is quieter today, recent US data has been adding to the upbeat mood. Yesterday, numbers revealed that inflation jumped by the most in 8 years in June as the economy continued to reopen and demand picked up.
---