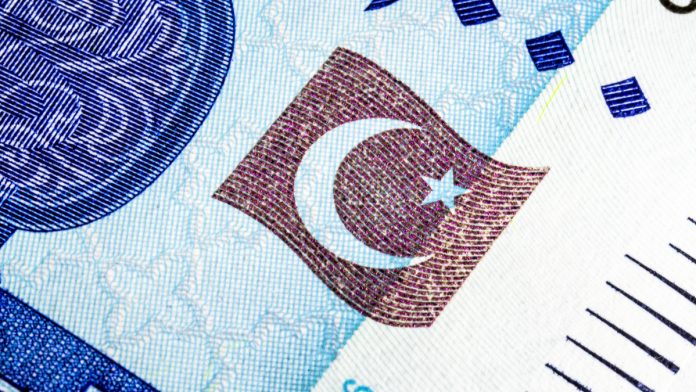 Pakistani Rupee (PKR) declines as concerns grow over Pakistan's finances
PKR moves lower despite stock market rallying and oil slipping
US Dollar (USD) trades broadly lower versus major peers as risk sentiment improves
US jobless claims in focus with 1.3 million initial jobless claims forecast
The US Dollar Pakistani Rupee (USD/PKR) exchange rate settled almost flat in the previous session at 167.15. At 09:15 UTC, USD/PKR trades +0.1% at 167.3 as the pair continues to trade close to its all-time high of 168.45 reached at the end of June.
Pakistan's financial woes are growing as the national fiscal deficit surged to 7% of GDP. This could grow to reach 9-10% as state revenues decline amid the coronavirus crisis.
Rising military spending and high debt servicing liabilities are adding a strain to national finances at a time when, according to economists, the economy needs growth inducing fiscal stimulus. Economists are growing increasingly concerned that Pakistan is likely to fall into monetary crisis in the coming financial year.
The Rupee is on the back foot despite falling oil prices and a rallying stock market. The Karachi index is trading 0.8% higher heading towards the close.
Whilst the US Dollar is advancing versus the Pakistani Rupee, it is trading lower versus its major peers as risk sentiment continues to rise.
Investors are more focused on the economic recovery than the rising number of US coronavirus cases. The number of new daily covid infections reached a record high 60,000 on Wednesday. However, as economic data coming out of the US is positive the mood has remained upbeat.
Vaccine optimism is driving risk appetite higher. Emergent BioSolutions is the latest firm to advance with testing a drug that could provide protection against coronavirus.
Attention will now turn towards US jobless claims data as investors look to gauge how the recovery in the US jobs market is progressing. Analysts are predicting that initial jobless claims will continue to rise at a lower rate, increasing by 1.3 million, down from 1.4 million.
Continuous claims are starting to grab more attention as they depict the rate at which people are being re-hired. Continuous claims are expected to be 18.9 million, down from 19.2 million. A lower number could boost risk sentiment and drag the US Dollar lower.
---