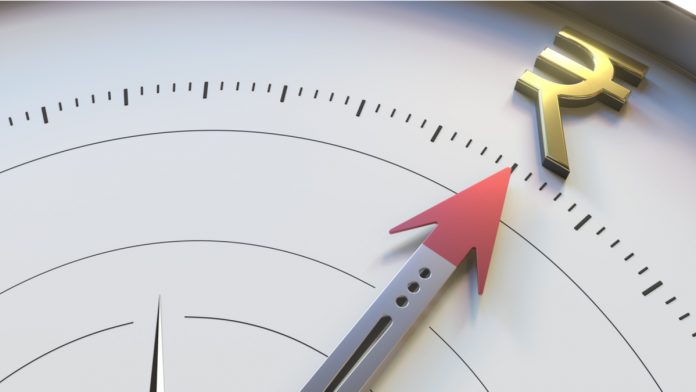 USD/INR is bullish on Friday, but it's still moving sideways on larger timeframes. Currently, one US dollar buys 75.820 Indian rupees, up 0.25% as of 5:50 AM UTC. The pair started the week at relatively the same level.
The rupee will likely maintain the bearish stance as the Reserve Bank of India (RBI) has recently cut the repo rate by 40 basis points to 4%. It also extended the moratorium on all term loans by another three months to August 31.
Indian Finance Minister Nirmala Sitharaman will meet with public sector bank (PSB) CEOs later today to discuss the current situation amid the pandemic and possible solutions. She recently announced an economic package worth 2 trillion rupees.
RBI Governor Shaktikanta Das shared the central bank's outlook for the current fiscal year:
"Even though the lockdown may be lifted by end-May with some restrictions, economic activity even in Q2 may remain subdued due to social distancing measures and the temporary shortage of labour. Recovery in economic activity is expected to begin in Q3 and gain momentum in Q4 as supply lines are gradually restored to normalcy and demand gradually revives."
USD Supported by Uptick in Manufacturing, Services Activity
The US dollar has been ascending amid increased tensions between the US and China. Also, investors reacted positively to the IHS Markit's preliminary report on manufacturing and services activity. The composite purchasing managers index (PMI), which merges both industries, rose 9.4 points in May to 36.4, beating analysts' expectations. Nevertheless, data still points to a recession.
IHS Markit's chief business economist Chris Williamson said that the survey had suggested the economic collapse had probably peaked in April, which is encouraging.
Services PMI surged to 36.9 this month from 26.7 in April, while the index of manufacturing increased to 39.8 from 36.1.
The greenback is dragged down by gloomy housing market data and an increase in unemployment. Yesterday, the Labor Department said that the number of US citizens applying for unemployment benefits was 2.43 million in the week ending May 16, in line with analysts' forecasts. This is the lowest figure since March, with the jobless claims peaking in the last week of March at 6.86 million applications.
---