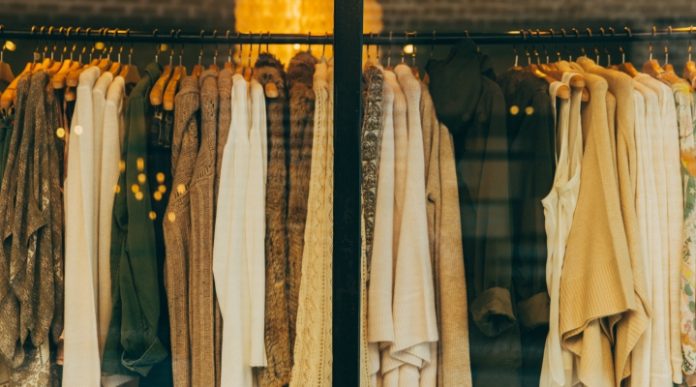 The Pound is slipping lower for the third straight session on Friday, as the US Dollar looks to end the week on a high note. The Pound US Dollar exchange rate settled on Thursday -0.1% at US$1.2224.
At 07:15 UTC, GBP/USD is trading -0.2% at US$1.2204 following weaker than forecast retail sales and as US – Sino tensions flare up over a controversial Hong Kong National Security Law.
UK Retail Sales Dive -18.2% in April
The Pound is trading lower on Friday following the release of UK retail sales data. The numbers revealed that the nationwide lockdown in Britain triggered a record fall in retail sales in April. Sales fell -18.1%, month on month, down from a -5.2% decline in March. On an annual basis, retail sales slumped -22.6%, worse than the -22.2% that analysts had pencilled.
All sectors saw a decline, expect for a record rise in sales for non-store retailing and a continued gain in alcohol sales. Clothing sales plunged by 50.2% highlighting the struggle that clothes retailers are facing.
Today's retail sales data come following better than forecast UK service sector and manufacturing PMI figures. The data showed that activity contracted at a slower pace, although the sectors remain a long way from expansion.
China's Plans To Limit Freedom In HK Unnerves Investors
US Dollar is advancing on Friday as it draws safe have bids at the end of the week. The greenback is in favour on reports that China is planning controversial national security laws, limiting freedom in the financial hub Hong Kong.
This is a move which not only raises the prospect of reigniting the pro-democracy demonstrations but also which has also angered US. President Trump responded immediately warning that the US will react strongly to such a move by China, with sanctions being drawn up.
There is no high impacting US data today. Sentiment will drive direction in the US Dollar with investors remaining fixed on US – China developments as the weeklong Chinese annual parliamentary meeting begins today.
The meeting is expected to take a sombre tone, after China drops its GDP target for the first time in decades amid the coronavirus crisis.
---