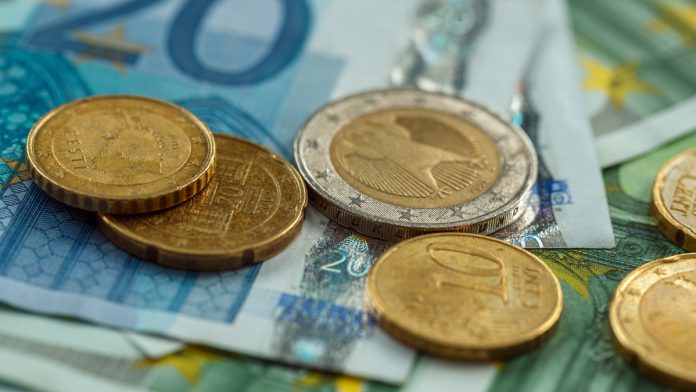 The Euro is rebounding on Wednesday as investors continue to cheer the reopening of economies and on a weaker dollar ahead of the US GDP and Federal Reserve monetary policy announcement.
At 08:15 UTC, EUR/USD was trading +0.4% at US$1.0866. This is at the top end of the daily traded range of US$1.0817 – US$1.0868. The pair settled the previous session -0.1% lower at US$1.0820.
European Reopenings Boost Euro
The Euro is trading with a positive bias as countries in the bloc took another step towards life after lock down. France and Spain revealed details of their exit plans. French shops will reopen from 11th May whilst most Spanish restrictions will be gradually removed over the coming 8 weeks, although schools will remain closed until September. The prospect of economies firing back up is boosting demand for the common currency.
Data wise, Eurozone consumer confidence and German inflation figures will be in focus. Both are expected to be grim.
GDP Expected -4%
The US Dollar is trending lower on Wednesday ahead of the critical US GDP data and the Federal Reserve monetary policy announcement.
The first quarter GDP has the potential to have a greater impact on the US Dollar than the Fed announcement. This is because analysts are not expecting the Fed to move on interest rates or expand the quantitative easing programme. During the coronavirus crisis the Fed has adjusted policy when necessary rather than waiting for the monthly meeting.
Analysts are expecting US economy to shrink -4% across the first three months of the year. This will include the first two weeks of lock down, which began mid-March. This will be the first contraction in the US economy for 6 years and the deepest contraction since the 2009 financial crisis. A weak GDP reading could drag on the US Dollar, as investors will fear an even worse reading for the second quarter of the year. A better than forecast reading could be shrugged off as investors then turn towards the Fed.
Investors will be looking for some answers from the Federal Reserve, particularly regarding how deep the Fed believes the economic contraction will be this year and how long the Fed intends to keep interest rates at 0. The tone adopted by the Fed could set the tone for the US Dollar going forwards.
---