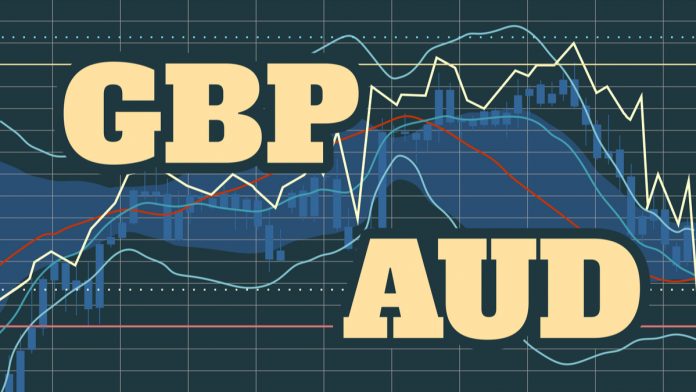 GBP/AUD continues to decline for the eleventh session in a row. Currently, one British pound buys 1.9070 Australian dollars, down 0.33% as of 7:00 AM UTC. During the last 20 sessions, the pair closed higher only once. The rate fell to the lowest level since January 22.
The Aussie has extended its dominance after the Australian Bureau of Statistics said that inflation accelerated to the highest level in more than five years in the first three months of the year.
The consumer price index (CPI) in the three months through March rose 0.3% compared to the fourth quarter of 2019, while analysts expected growth of 0.2%. Thus, the annual inflation rate was lifted from 1.8% to 2.2%, which is 0.2% higher than economists' forecasts. This is the highest annual inflation rate since the third quarter of 2014.
The inflation target of the Reserve Bank of Australia (RBA) is 2-3%, and this is the first time since the beginning of 2018 when the target band is reached.
The Trimmed Mean CPI, which excludes volatile items, increased 0.5% in the quarter and 1.8% year-on-year, driven by prices of education, food, drugs and tobacco taxes.
Australia Might See Record Drop in Inflation in Q2
Nevertheless, even though the ABS' latest data beat analysts' expectations, the uptick in inflation came before Australia felt the consequences of the lockdown measures imposed by the government. Economists warn that the second quarter is bringing the largest drop in inflation on record.
Kaixin Owyong, an economist at NAB, commented:
"Our early forecast for Q2 inflation is for a 1.9% decline in the headline CPI, which would see annual deflation of 0.4%."
That would suggest the first annual decline in inflation since 1997.
The central bank has already cut the interest rate to a record low of 0.25% and started its quantitative easing programme in response to a long period of recession and subdued inflation.
Hayden Dimes, an economist at ANZ, explained:
"In effect, the RBA's actions are already consistent with the prospect of very weak annual inflation later this year, as the likely large drop in aggregate demand and a sharp rise in unemployment put downward pressure on inflation."
---