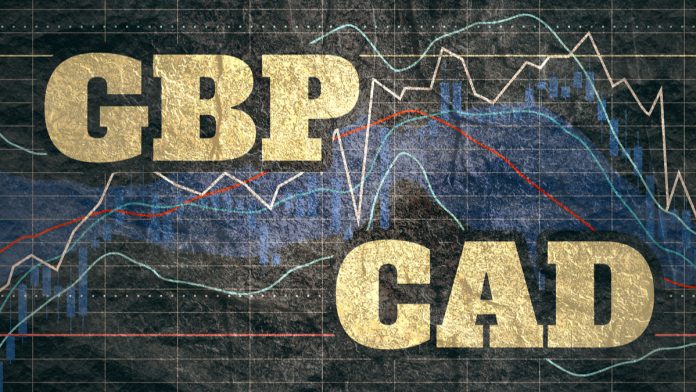 GBP/CAD is still undecided which way to go. Currently, one British pound buys 1.7452 Canadian dollars, up 0.10% as of 11:45 AM UTC. Earlier today, the price peaked at 1.7483. Then it fell into negative territory, and recently it bounced back and is trading above the open price again.
The larger timeframes show the same confusion and indecision. At the end of March, the pair traded at the same level. It hasn't been able to choose any particular direction since then despite the fact that there have been a lot of spicy fundamental to look into. For instance, oil prices plunged last week below zero for the first time in history.
June WTI Drags Has Dragged Loonie Down Again
On Tuesday, it's also about oil. The pound has weakened against majors like the US dollar as UK Prime Minister Boris Johnson warned against easing lockdown measures. However, the British currency has performed better than the Loonie. The latter reacted to WTI futures for June delivery, which dropped to the lowest level since 1986. When WTI futures for May delivery plunged below zero, analysts argued that this was just a roll-over into the June contract. However, even the main gauge of American crude doesn't hold today.
Oil prices are dragged down by fears of oversupply, as demand is at historic low levels amid the pandemic, while the production cuts start only this Friday and they might not offset the drop in demand at all.
June futures for WTI have dropped by over 15% and are trading at over $10 today. Brent fell only slightly.
Giovanni Staunovo, commodity analyst at UBS's Chief Investment Office, hinted that the selloff has intensified because investors turned their attention to the July contract. He said:
"Everyone's running out of the contract and they don't want to be the last ones on the train, so that's not helping prices."
Elsewhere, Britain's economy is expecting the worst recession in centuries. Official data showed earlier Tuesday that profitability of local companies tumbled to the lowest in over 10 years in the last quarter of 2019, way before the COVID was even diagnosed. The pessimism at the time was caused by Brexit uncertainty.
---