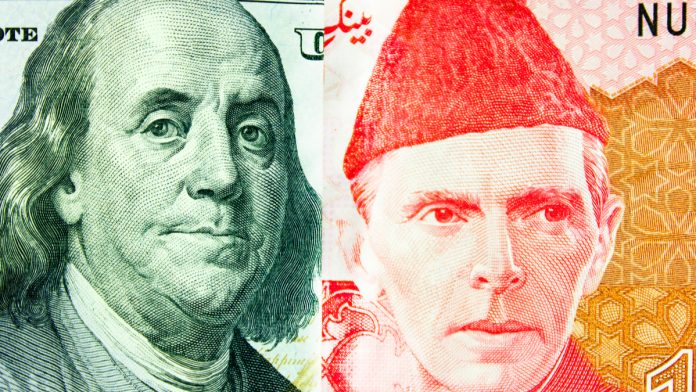 The Pakistani Rupee is weakening against the US Dollar for a third straight session on Tuesday. The Rupee settled -0.1% lower versus the greenback in the previous session.
At 10:15 UTC, USD/PKR is trading +0.2% at 161.25. This is at the upper end of the daily traded range of 160.00 – 161.30.
PKR: Exports Drop -8.46%
The Pakistani Rupee has weakened slightly over the past few sessions amid growing concerns over the impact of the coronavirus crisis on the Pakistan economy. Recent data revealed that Pakistan's textile exports declined by -4.46% in March owing to the global slowdown from the covid-19 pandemic. Textile exports stood at $1.039 billion in March compared to $1.088 billion the same month a year earlier. To put the figure into context, Pakistan's textile and clothing exports had jumped 17% year on year in February. Pakistan's total export of goods declined by -8.46% year on year in March.
Meanwhile, the amount that Pakistan spends on importing oil has declined dramatically. Pakistan's oil import bill has dropped over 16% in the past 9 months due to the slowdown in economic activity but also owing to the sharp fall in oil prices.
Investors will continue to monitor coronavirus statistics as the country continues extended its lock down by 9 days until 9th May but has also started to ease some the its coronavirus related lock down measures to adopt a smarter approach.
So far Pakistan has 14,079 coronavirus cases and a death toll of 301.
US Consumer Confidence Next
The US Dollar is trading broadly lower versus its major peers on Tuesday as investors brush off collapsing oil process and focus on the reopening of economies. Ebbing volatility in the financial markets and easing demand for safe haven assets is putting pressure on the US Dollar.
Investors will now look ahead to the release of US consumer confidence data later today. Analysts are expecting the data to show a sharp drop in consumer morale to 88 on the index down from 120. When consumers lack confidence in their job prospects and in the outlook for the economy they often spend less. This is bad news for the US economy. However, recently, US Dollar investors have been shrugging off bad news given that expectations are so low.
---