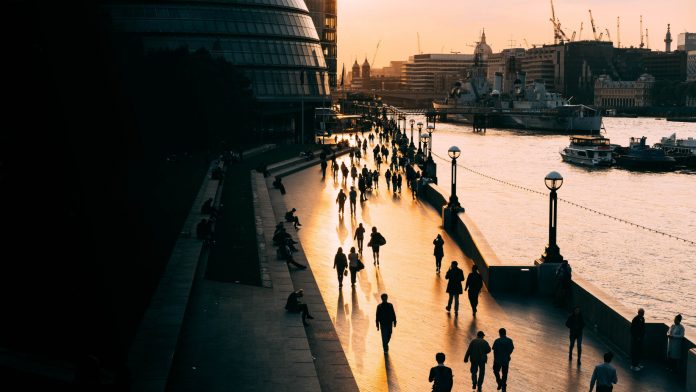 The Pound is holding steady, consolidating gains after rallying in the previous session.
On Monday, the Pound Euro exchange rate settled the session 0.4% higher at €1.1475, recouping losses from the end of the previous week, as investors cheered the return of Prime Minister Boris Johnson to Downing Street.
At 06:30 UTC, GBP/EUR is trading flat at €1.1475 after Boris Johnson said it was too soon to ease coronavirus restrictions and as investors look ahead to French consumer confidence figures and Spanish unemployment.
GBP/EUR: UK Banks Earnings Eyed
The Pound is consolidating gains after pushing higher on Prime Minister Boris Johnson's return to the helm of government after recovering from coronavirus. Whilst there had been optimism that on his returns the UK could see lock down restrictions eased earlier, that wasn't the case. Boris Johnson made it clear that there would be no swift lifting of the lockdown measures. However, he has said that he and s government will outline plans for an easing of the curbs in the coming days.
The number of coronavirus daily deaths dropped to 360 on Monday, the lowest death toll since 30th March, in a sign that the lock down measures are working.
Whilst there is no high impacting UK data due for release today, HSBc starts earning season for UK banks. These results, along with peers Barclays, Lloyds and RBS will be watched closely across the week as investors attempt to gauge the impact of the coronavirus crisis on the business. Given that banks have clients from all sectors of the economy they can often be considered an economic gauge for health of the UK economy.
Eurozone Sees Gradual Reopening of Economies
The Euro is trading steady on Tuesday after a relatively quiet session on Monday, as investors look cautiously on as economies across the region start gradually reopening. Spain, one of the countries hardest hit by coronavirus is due to announce loosening measures after today's weekly cabinet meeting. These measures will come after unemployment data for the country is expected to show an unemployment rate of 15.6%.
High impacting events will come later in the week with the European Central Bank monetary policy announcement and Eurozone GDP both on Thursday. The ECB are expected to extend their bond buying programme and continue to pressurise the leaders of the Eurogroup to increase fiscal spending.
---