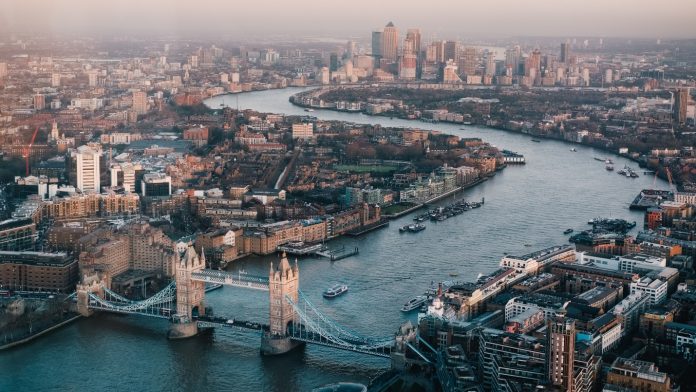 News of UK Prime Minister Boris Johnson's return to Downing Street is boosting the Pound versus the US Dollar at the start of the new week. The Pound is recouping some of the 1% losses from last week. The previous week saw the Pound US Dollar exchange rate settle at US$1.2369 after trading a range of US$1.2247 – US$1.2505.
At 06:00 UTC, GBP/USD is trading +0.6% at US$1.2448 at the upper end of the daily traded range as risk sentiment improves.
GBP/USD: Pound Jumps As Boris Johnson Returns To Downing Street
With Prime Minister Boris Johnson back in control of the government, after his stint in intensive care with covid-19, pressure is mounting for him to lay out the UK's exit strategy after a month-long lock down. Reports suggest that he may even consider easing some restrictions this week to send out the message that restrictions will continue even is schools and workplaces reopen.
The number of coronavirus fatalities and new infections are declining at a frustrating slow pace. However, the impact to the UK economy has been hard and fast. Data last week showed that the UK composite PMI tanked to a record low of 12.3 in April, down from 34.5 the previous month. Retail sales also declined at the fastest pace on record in March at -5.1%.
There is little in the way of UK economic data this week. Pound investors will focus on any exit strategy plans coming out of Downing Street.
Dollar Slips As Covid-19 Figures Improve
The safe haven US Dollar is softer across the board on Monday amid a broad risk-on tone across the financial markets. Additional monetary easing from the Bank of Japan, combined with improving coronavirus figures, are helping to lift risk sentiment at the start of the week and reduce demand for safe havens such as the US dollar.
The number of US coronavirus cases has pushed above 900,000 and deaths are above 52,000. However, the rate is slowing in many states, especially New York. More states are moving towards easing the restrictive social distancing measures in place. This is also adding to the upbeat mood.
There is no high impacting US data due to be released today. Wednesday promises to be a key day this week with the release of US GDP data and the Federal Reserve's monetary policy announcement.
---